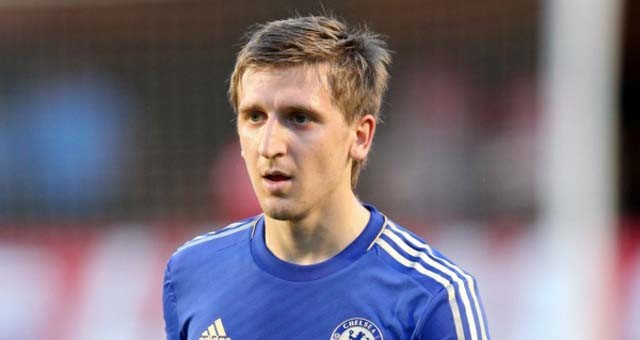 Chelsea's attacking midfielder Marko Marin has suggested that he may make his move to Sevilla permanent at the end of the season after claiming that if both parties agree he would like to stay at the La Liga side forever.
The Blues signed Marin in the summer of 2012 after paying around £6m to Werder Bremen to secure his services.
He was considered one of the most talented players in the Bundesliga, having been part of the Germany's 2010 World Cup squad, but struggled in his debut campain at Stamford Bridge, starting just two Premier League games.
Chelsea boss Jose Mouringo decided to send him on loan to Sevilla last summer to ensure he received more playing time. Marin has excelled in Spain, grabbing two assists in the first eight La Liga games and impressing the Sevilla supporters with his amazing dribbling skills and positive attitude.
Even though his playing time since then has been limited due to injuries it is expected that Sevilla will try to convince Chelsea to part with Marin on a permanent basis at the end of the season.
Asked about his future in an interview with Estadio Deportivo, Marin said: "If both Sevilla and me are happy to stay I can stay here forever.
"We'll see what happens in the summer. The first is to play, being fit and helping the team in the end of the season and then we will decide. If the fans want, Monchi (the sporting director) wants and the coach wants, why not?" Marin added.
"But the most important thing is to be fit and play. Speaking about a permanent move before that is not worthy because I can't help the team if I do not play."
Having returned to action in Sevilla's most recent league outing against Almeria as a substitute, he is targeting reclaiming a starting spot in Unai Emery's line-up.
"The injury is completely forgotten. I feel better every day and now it's time to play."
When asked if he has already held talks with Mourinho about his future he said: "No, we decided to wait until I return to action."
Nevertheless, Marin's future at Stamford Bridge looks uncertain after the club added Mohamed Salah to their attacking ranks in January after Juan Mata's move to Manchester United.