Chelsea goalkeeper Petr Cech believes the 2013/14 Premier League race will be competitive and quite unlike last year's two-horse race. Manchester United were, eventually, comfortable winners in Sir Alex Ferguson's last season, with only cross-town rivals Manchester City offering any challenge.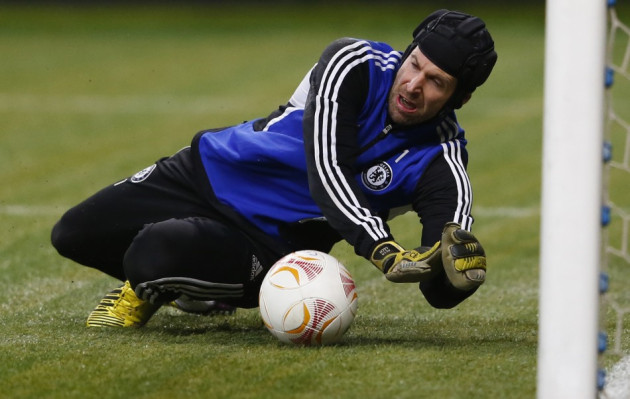 Cech believes such will not be the case this year and highlighted both the Blues and London rivals Arsenal as potential winners. The veteran Czech Republic international also refused to rule out Liverpool and Tottenham, claiming all the Premier League's top teams will look to start the season strongly.
"[Manchester] City keep spending money and bringing in players so obviously they have the intention of challenging for the title. Manchester United will challenge for the title and I believe that Liverpool and Tottenham will want to improve. Arsenal will want to prove everybody wrong," the 31-year-old explained.
The Blues have won three trophies over the past two seasons, with the FA Cup, the Champions League and the Europa League finding their way to Stamford Bridge. However, over the same period Chelsea managed only one third place finish; the two Manchester clubs have traded championship wins and second place finishes over the past two seasons.
Cech believes the return of former manager Jose Mourinho, under whom Roman Abramovich's men won two league titles, the FA Cup, two League Cups and a Community Shield, could herald the return of glory days.
The No 1 also spoke about the need to improve every season and target progressively larger goals, saying, "We need progression after last season for it to be a success. Progression means doing better in the Premier League and doing better in the Champions League. We need to win something."
Meanwhile, the Blues recently confirmed the signing of Australian international Mark Schwarzer on a free transfer, after the goalkeeper refused a new contract at Fulham. Cech has welcomed the arrival of the 40-year-old and claims competition for the No 1 spot is a good thing.
"I am under pressure so I obviously need to be at my best to keep my place - if I don't do that, I am not going to play in the Premier League. If you have fear you might as well stay on holiday and not come back - it is a waste of time and energy," he explained.
Mourinho begins his hunt for a third Premier League title on 18 August, when he hosts newly promoted Hull City. The first big game of the season is the very next weekend, when David Moyes' United host Mourinho's Chelsea.