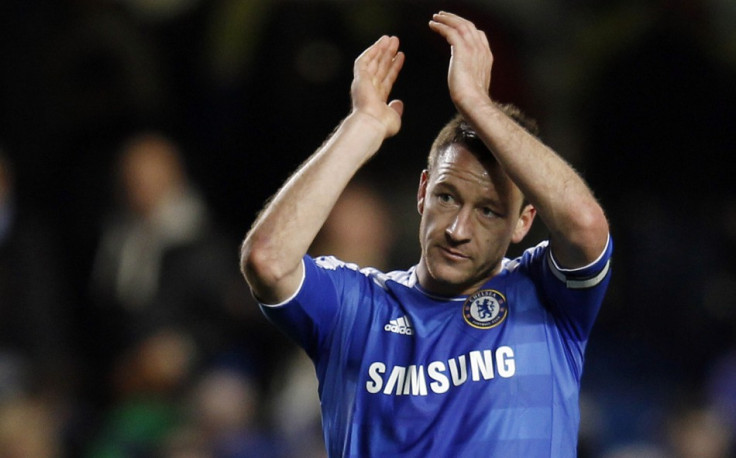 Chelsea and QPR have issued a joint statement in preparation for the sides facing one another in the FA Cup this weekend, with both Bruce Buck and Tony Fernandes urging fans to treat the match as a 'celebration' rather than a opportunity to promote hatred.
The derby between the two sides was always set to be a tough one, after QPR shocked their London rivals by winning 1-0 when they played one another in October last year.
And with Chelsea skipper John Terry due in court to face charges of racially abusing QPR defender Anton Ferdinand, the clubs are doing their upmost to ensure that no crowd issues are directed towards the two.
"We have discussed the issues surrounding this weekend's FA Cup fourth-round tie at Loftus Road and we are both in total agreement that abuse and discrimination has no place in football or society," the statement read.
"Both clubs enjoy fantastic support. However, we would remind fans that while we want to hear their passion, it's a fact that hatred and abuse is not what being a fan of Chelsea or QPR is about.
"The clubs will work together with the police to ensure that anyone using discriminatory or inflammatory language is identified and that the strongest possible action is taken against them.
"We would urge fans witnessing any form of abuse to report it to a matchday steward or text confidentially on 07557 435421.
"Let's make Saturday's match a celebration of football.
"A local derby is always a special occasion and this weekend's FA Cup tie is a unique opportunity to show the world that hatred has no place in our game, our clubs, or our communities."
Both Chelsea and QPR will be hoping to keep players concentrating on the task at hand, with the FA Cup tie a particularly important one for both clubs. While the Blues are hoping to have a real shot at winning their first trophy under Andre Villas-Boas, Rangers are hoping to do the same under new gaffer Mark Hughes.
Yesterday reports emerged claiming that QPR had encouraged Ferdinand to shake hands with Terry before the match up, to show that the clubs are both on the same side as the Chelsea skipper fights the charges of racism.
Andre Villas-Boas also issued a personal plea, asking fans to remain calm amidst growing tensions surrounding the tie. Kick off will be at 12pm, partly based on police advice.