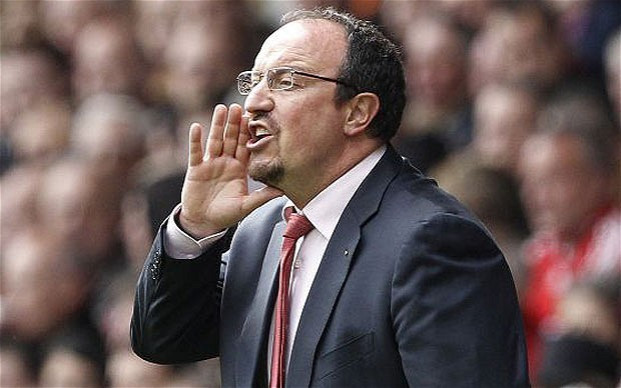 Despite the outcry from Chelsea supporters Rafael Benitez can be a success at Stamford Bridge. The Spaniard has inherited a squad with huge potential and will undoubtedly manage to organise their leaking defence.
His meticulous preparation was the foundation upon which a frankly mediocre Liverpool side - which included the rather abysmal Djimi Traore - was able to win the Champions League. He got the most from his players and often outthought the opposition, continually getting the better of Jose Mourinho in important encounters.
Benitez has proved his managerial nous for over a decade, winning numerous trophies, including two La Liga titles, the Champions League and the FA Cup, and ending his reign in the Premier League with the fifth best win percentage, an impressive 55%, of all the 84 men who have taken charge of more than 50 games.
Some have questioned his record in the transfer market, and he certainly had varying degrees of success with Liverpool. Torres, Xabi Alonso, Daniel Agger and Pepe Reina will long live in the memory of supporters, but equally forgetful are the likes of Mark Gonzalez, Jan Kromkamp, Sebasitan Leto and Philip Degen.
Invariably when fully backed with significant funds his transfers were a success, though Alberto Aquilani is somewhat of an anomaly, and Liverpool are still reaping the benefits at the back with Reina, Agger and Martin Skrtel all still first choice.
What is hard to question is his success while coaching a side. Barring a disastrous spell at Inter with players who were unwilling to accept him as a successor to Jose Mourinho, he has enjoyed great success and has been hailed by his players.
Steven Gerrard was at his scintillating best under Benitez, all the while England managers failed to get the most from one of the top midfielders in world football. The Liverpool skipper is a man who knows the Spaniard well and explained just what makes him so driven.
"Rafa is obsessed with football 24 hours a day, seven days a week. You have to take your hat off to him. He's one of the best managers there is," Gerrard stated. "Rafa is the type that when you finish a game as man of the match having scored three goals, he won't even mention it. Instead, he'll mention that you never used your left foot at a certain point!
"But Rafa does it right. When I need a pat on the back I get it. I have had lots of 'well dones' from him, but when I need a kick up the backside I get it too."
Knowing how to deal with players will be one of the major issues at Chelsea. Andre Villas-Boas could not compete with the influence of certain big names in the dressing room, and three managers have failed to get the most from Torres - a fact that ultimately appears to have cost Roberto Di Matteo his job.
The 28-year-old has looked a shadow of the player that arrived on Merseyside with a huge smile that remained presently transfixed on his face as he scored 33 goals in his first season at the club.
Torres has admitted that Benitez is the most important figure in his football career and even last year was singing the praises of his former boss.
"Rafa Benitez has been the most important coach in my career. It wasn't easy for me to leave Atletico, come to England and play in a much faster game that is more dynamic and physical than La Liga," said Torres.
"Rafa has been the only one who knew how to help me improve. His priority is the team but he adapts the conditions to make everyone fit in the team. That's his secret. To do it, he maintains a constant personal dialogue with each player. He taught me a lot and thanks to him I matured as a professional. Without a shadow of a doubt."
Getting Torres to fire is a vital element of Benitez's role. Chairman Roman Abramovich is desperate for the £50million record signing to be a success. Ultimately the Russian is the man that Benitez needs to impress, not the fans.
His fellow Spaniard Juan Mata has already shown his support, saying: "Rafa Benitez is a great coach. He's got lots of experience and won a lot of trophies with Liverpool, taking them to a very high level. He knows the Premier League too."
Players are used to welcoming new managers, especially at Chelsea, and they will quickly adapt to his methods. He will rely on players like John Terry and Frank Lampard for guidance and will certainly attempt to address the issues in defence.
Should he guide Chelsea to a top four finish then he will have improved upon last season, while the Capital One Cup and FA Cup will provide him with a genuine chance of silverware. If he can bring silverware and Champions League football then he may even have the chance to become a permanent deal. Of course, with Abramovich's track record that may not be too appealing.