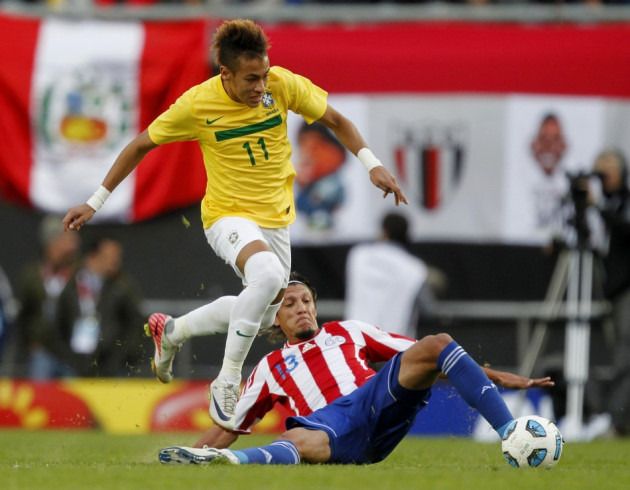 Santos president Luis Alvaro Ribeiro has reiterated his desire to keep Brazil international striker Neymar at the club, despite continued interest from Real Madrid.
The highly-rated forward has been heavily linked with Real Madrid and Chelsea this summer but Santos are adamant the 19-year-old will not be sold at any price.
"We have no interest in selling Neymar and we have formally communicated this," Ribeiro was quoted as saying by ESPN.
The Santos chief went on to reveal details of Madrid's approach.
"It's the same proposal. We had been given until end of the month to respond and had already decided the answer was no and now we've formalised this. The offer had two possibilities - take it now or later, but we do not want either."
Neymar has a reported €45 million buyout clause in his contract and reports earlier in the month suggested Real reached an agreement to take the striker to Spain after the World Club Championships in January.
However, Riberio insists there is no arrangment in place with the La Liga side and threatened to report the Spanish club to FIFA if he found any hint of an illegal approach for the player.
"If Real Madrid or any other club [that has approached Neymar] decides to meet his buy-out clause, we have no other option but to report them to FIFA for approaching the player without our permission. Negotiations have been stalled and won't be re-opened," Ribeiro told Terra.
"Real Madrid spoke with Neymar's management in Paris and made an interesting offer. I've told him that we won't let go of him go though and he wants to stay with us, too.
"I can assure you that Neymar will play for Santos at the Club World Cup. I have already said it before and that's the way it is."