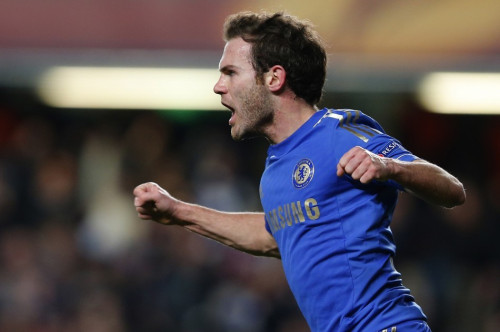 Chelsea playmaker Juan Mata's immediate future appears increasingly likely to remain at Stamford Bridge after Napoli manager Rafael Benitez downplayed any potential deals in the January transfer window.
Mata has been heavily linked with moves to Paris Saint Germain and Napoli after a first half to the season during which the Spaniard has started just 11 league games for the Blues.
The 25 year old was named Chelsea's Player of the Year in each of the past two campaigns as the club won the Champions League and the Europa League in successive seasons.
But since the return of Jose Mourinho, Mata has become a peripheral figure in west London, leading to rumours regarding his future at Chelsea.
Former Chelsea boss Benitez, who led the club to the Europa League last season with Mata at the helm, has poured cold water over any potential deal for Mata.
"We are working, but the transfer market is tough at the moment," Benitez told Sky Italia. "If there are excellent players available, then they are too expensive.
"It's difficult to find the right balance."
The ex-Valencia player is expected to have showdown talks with Chelsea officials this week, with La Liga co-leaders Atletico Madrid ready to take advantage of his discontent.
Mourinho claimed last week that he found it difficult leaving Mata out of the team: "I try to do my job forgetting that I am a soft heart and pretending that I am a hard heart. With decisions I have to make, many times it hurts me, many times it hurts him.
"But the best way to do my job is to think that the team is more important than any player. When I have to make decisions, I always try to be a cold one, icy, analysing the situation and trying to make the best decision for the team. But yes, it hurts me.
"The kid is a good kid," he added. "He works hard, and of course it is not an easy situation not to be playing every time. And if he does very well for us – not for him, but for us, which is the most important thing – I love it. I keep saying that I want him to stay. Today he trained in a fantastic way."