Thibaut Courtois: Chelsea Set To Secure Future of Goalkeeper With New Deal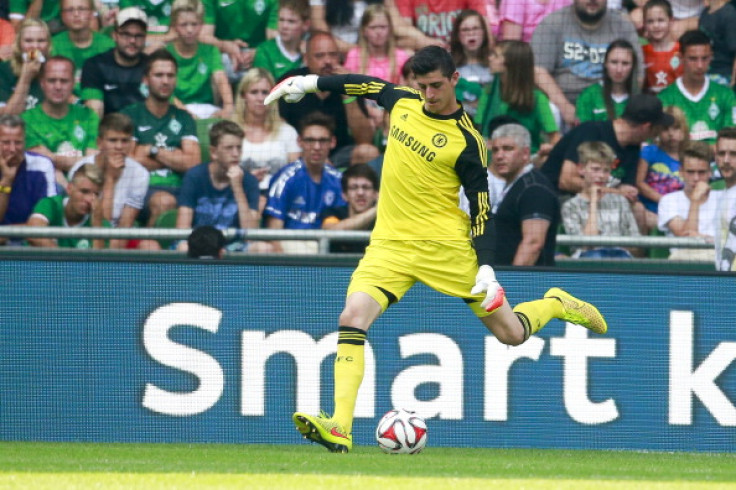 Chelsea's first-choice goalkeeper, Thibaut Courtois, is ready to commit his future to Stamford Bridge with a new five-year contract, the player has confirmed.
After excelling on loan at Atletico Madrid during the last three seasons, Chelsea manager Jose Mourinho decided to bring the Belgium international back to the club this summer and gave him the number one role ahead of Petr Cech.
Courtois, 22, was said to be uncertain about signing a new deal with the Blues until knowing whether he was would be Mourinho's first choice. But after starting the first three Premier League games of the season, he appears to be ready to sign a new deal.
"It's not yet signed. I am here with the national team, so it is difficult, but when I am back at Chelsea I will probably sign the new contract," Courtois told Sky Sports.
Questioned about competing with Cech, Courtois said: "We don't talk about the situation but of course I know he has played 10 years at Chelsea and that now I am playing, and for him it's not the nicest situation.
"But that is the decision of the board and the trainer. He is working hard in training to be ready when I cannot play or I am maybe not playing well. We work well together.
"Of course, as a professional and a winner, you always want to play every game, so we will see what the decision is of the coach. But, of course, I am a professional player and I want to play every game that is possible."
Having reached the Champions League final with Atletico Madrid last season, the Belgium international hopes to replicate the same fortune with the Blues in the current campaign.
"Of course the Champions League is something great that you don't want to miss," he said. "Last year with Atletico I played the final. I also played the final of the cup when we won against Real two years ago."
© Copyright IBTimes 2023. All rights reserved.