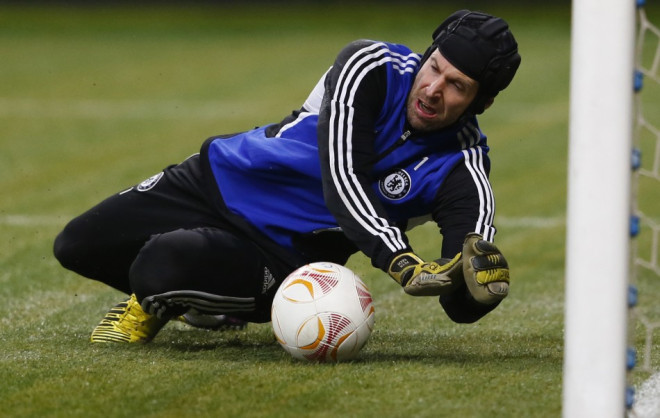 Petr Cech wrote off Liverpool's chances of winning the league before Brendan Rodgers' side embarked on their spectacular series of recent victories.
After a run of eight successive victories Liverpool are leading the table with Chelsea two points behind. City are four points off the pace but they still have two games in hand, including a crucial visit to Anfield.
In March, Cech told Spanish online newspaper Grada360 that City would be Chelsea's main challengers, saying: "They keep the core that won the Premier League in 2012 and also have added some new players, so I think they are the team to beat."
Liverpool have since beaten Cardiff, Sunderland and Tottenham, while Chelsea slipped up at Crystal Palace to make Cech's prediction look rather remiss.
Cech also praised his teammate Eden Hazard, claiming that he can become a legend at Stamford Bridge.
"Eden Hazard has already the potential [to become a legend]. He is still young, but has achieved many things and it's exciting to see his development. He is already among the best players in the world, so we can only see how it will evolve in the upcoming years."
The Chelsea goalkeeper also revealed that he used to dream about playing for Barcelona.
"When I was a kid I wanted to play in my National Team and I was a fan of Barcelona because of Stoichkov , Koeman , Romario and Zubizarreta."
And asked about his best and worst moment in his career, Cech said: "The best was winning the Champions League in 2012.
"And the worst is the Champions League final that we lost in 2008 against Manchester United."