Chelsea star Cesc Fabregas questions 'nerve' of Spanish reporter after Netherlands criticism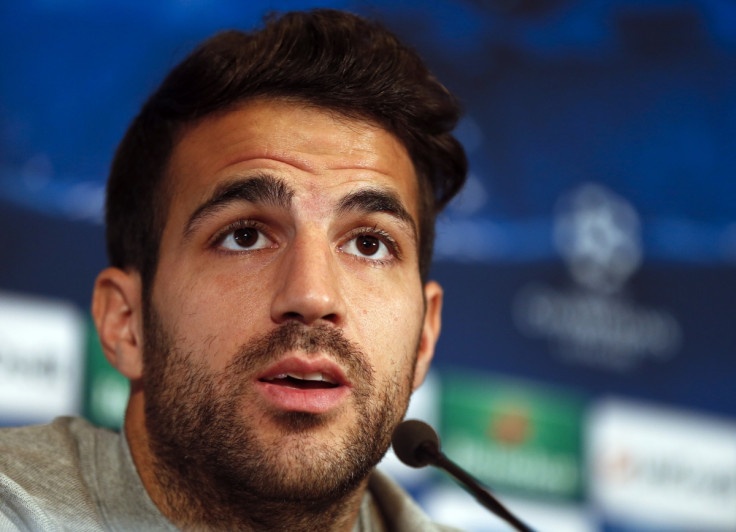 Cesc Fabregas had a confrontation with a Spanish journalist after the reporter questioned the Chelsea star about the poor performance of manager Vicente del Bosque's side during the 2-0 defeat to the Netherlands on 31 March.
The Spanish national team are struggling to rediscover the form that just a few years ago saw them become a paradigm of the popular tiki-taka style while winning the European Championships in 2008 and 2012, and the 2010 World Cup.
After a poor 2014 World Cup in Brazil, with Spain eliminated in the first round following defeats to the Netherlands and Chile, some thought it was just a blip.
But Del Bosque's side have failed to make the impact expected during the qualifiers for the Euro 2016 and have played poorly in friendlies against the big teams.
While they are second in Group C, after losing 2-1 to leaders Slovakia earlier in the season, they have being beaten in recent friendlies against France, Germany and Netherlands.
Spain missing Xavi Hernandez and Xabi Alonso
Many pundits and fans believe Spain's good times are over due to international retirements of major stars such as Xavi Hernandez and Xabi Alonso combined with the likes of Andres Iniesta, David Villa and Iker Casillas failing to make their usual impact.
Other players such as Fabregas and Diego Costa were expected to lead Del Bosque's new-look side but neither the results nor the style have been convincing.
The game against Netherlands was tipped to be a turning point and also revenge for the 5-1 defeat in the 2014 World Cup opener.
But following the 1-0 victory over Ukraine on 27 March, Del Bosque deployed his fringe players, including Fabregas, and Spain lost 2-0 even though the Netherlands were without Arjen Robben and Robin van Persie.
After the game, a reporter from Spanish TV channel Cuatro asked the Chelsea star whether there were any reasons to believe in the Spanish national team following their poor performance against the Netherlands. An angry Fabregas responded: " I don't know... You tell me."
"Regarding your question, you will surely tell me that there aren't. But I tell you yes [there are reasons to believe in this Spain squad]," Fabregas said in the mixed-zone after the game.
When he was leaving the ground, he added: "What a question. The nerve you have. What a question."
Fabregas has been singled out by the Spanish reporters for the defeat against the Netherlands, with both Marca and AS claiming he was the worst player in the game.
© Copyright IBTimes 2023. All rights reserved.