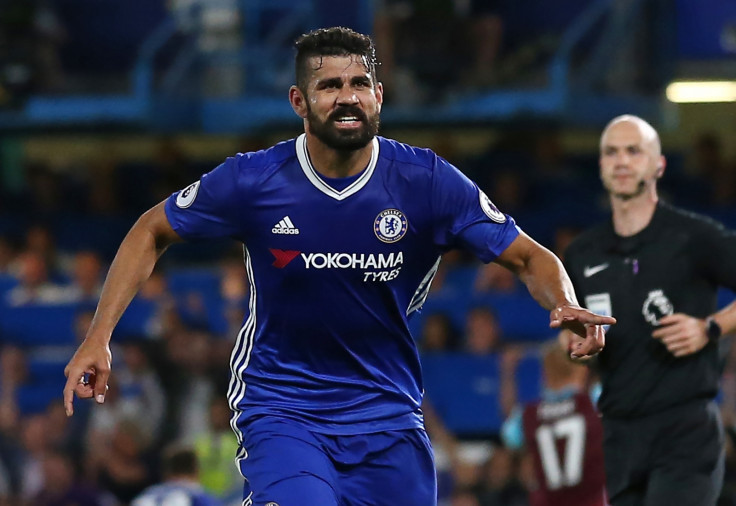 Chelsea star Diego Costa has admitted that he "had the desire" to return to Atletico Madrid during the current transfer window after having failed to adapt to London life. The Spanish international added that the deal fell through and now he is fully committed to the Blues ahead of replicating his best form in the 2016-2017 campaign.
The 27-year-old striker had been heavily linked with a return to the Vicente Calderon through the summer after reports in his Spain claimed that the player was desperate to move back to Diego Simeone's side.
AS even reported that the Spaniard called Simeone to put Kevin Gameiro's signing on hold as he was ready to force his exit from Chelsea, after Atletico made a big effort by launching a €60m (£51m, $67m) offer to lure him back to the Calderon, just two years after they sold him to the Blues for €20m less.
However, Atletico were eventually forced to turn their attention to Gameiro after Chelsea manager Antonio Conte blocked his departure.
Simeone recently admitted in an interview with AS that Costa was his number one option ahead of the Frenchman after the Spaniard scored 36 goals in 51 appeared for Atletico during his last season – the 2013-2014 – at the Vicente Calderon, helping his side to conquer La Liga title ahead of Barcelona and Real Madrid and also reaching the Champions League final.
Costa has now confirmed that he also wanted to move back to Atletico but the clubs failed to agree a deal, as Conte considers him a crucial part of his plans ahead of the new season.
"We all know that there was a possibility to return to Atletico Madrid but it couldn't happen due to some details. I would like to thank the people from Atletico and especially el Cholo (Simeone) because they always placed confidence in me," Costa said from the Spanish camp during an interview with Minuto 0. "Now I'm at Chelsea, I'm good, I have already started the league. Hopefully Atletico do very well this season, like they did last campaign but winning titles."
Yet, Costa, who has returned to the Spanish national team after missing the Euro 2016, has claimed that he has put behind him that frustration and is now ready to give his best to Chelsea after having scored two goals in the first three Premier League games of the campaign.
"The truth is that I had the desire to return to Atletico. I do not lie. Everyone knows what's happened to me there (in London), with the language and those things... But I cannot complain because the fans love me and Chelsea respect me. Things are as they are, I wish the best for Atletico but I have to do my job at Chelsea."