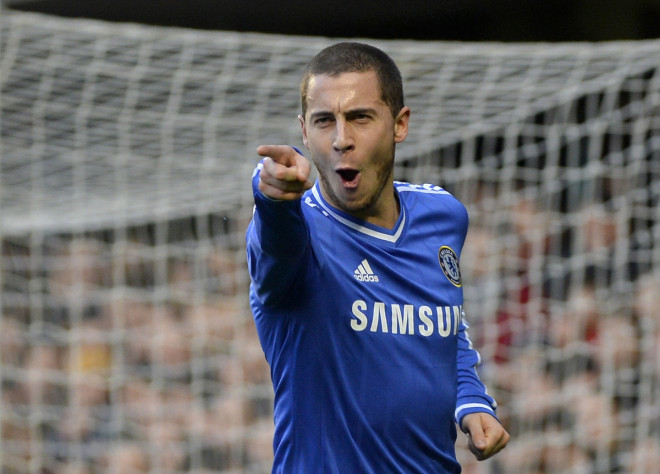 Belgium manager Marc Wilmots has called on Chelsea star Eden Hazard to deliver more on the international stage, or risk being left out of his squad.
Hazard has enjoyed a sublime season at Stamford Bridge where his 13 goals – making him his side's top scorer this term – have helped spearhead the club's challenge for the Premier League title in Jose Mourinho's first season back in west London.
The Chelsea manager has labelled the 23-year-old the leading young talent in European football, but Hazard is yet to fully replicate his scintillating form on the international stage.
The Belgian has struck just five times in his 42 appearances for his country, just two of which came in his country's World Cup qualification campaign.
With less than four months until a World Cup campaign where much is expected from Belgium, Wilmots insists Hazard must raise his efforts or he will be dropped, regardless of his form at club level.
""I once played with Zinedine Zidane. The ball was part of him, nothing was impossible. I have the same feeling when Hazard has the ball," Wilmots told L'Avenir, the Evening Standard report.
"Eden knows what I expect of him and that I will not tolerate any laxity in matches. Drop once in effort, it is too many times. If one day, I feel it is not in this spirit, I will do without him.
"He needs to improve his stats with the national team. Five goals, including two penalty kicks, in almost 50 games? It is not enough.
"I scored 29 times for Belgium and was less talented. Eden, I love him, but I ask him to be more decisive."
Despite Belgium's abundant of talent heading into this summer's tournament Hazard is recognised as the country's most gifted player. With a team that could contain as many as 11 players plying their trade in the Premier League, the Red Devils have been tipped as the tournament's dark horses.