Chelsea star John Obi Mikel says Guus Hiddink has lifted Blues after Jose Mourinho's exit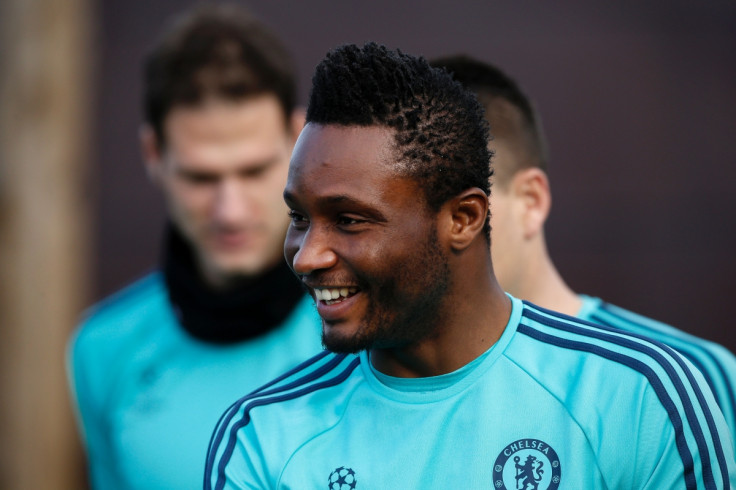 Chelsea midfielder John Obi Mikel has credited Guus Hiddink for lifting the atmosphere around the club and revealed "99%" of the Chelsea squad want the Dutchman to become their permanent manager.
Hiddink, 69, was appointed as the interim boss of the west London club in December, following the sacking of Jose Mourinho, and Mikel has revealed why he has become so popular among the playing staff. Mikel also said he hopes Hiddink can be convinced to remain in charge beyond the end of the season.
"If you speak to the players, 98 or 99% of them want Guus to stay so I mean, we are very happy, we are performing well and let's hope this continues," said Mikel, according to The Telegraph. "Obviously, definitely, I want him to stay. It is the choice of the owner, the club and the board. They will have to decide.
"It depends on the board and it depends on Guus if he wants to continue. He has said that he is here until the end of the season, but you never know, he might change his mind. If the club want to appoint him, fair enough. His record speaks for itself. Let's hope he stays."
Mikel also suggested Hiddink is easier to work under than Chelsea's previous manager, Mourinho. "From day one, since Guus has come in, the atmosphere has changed. He has given responsibility to people and expects them to thrive on it and make sure they do it in a way where they feel comfortable. I think that is what the players are showing, now," the Chelsea midfielder explained.
"When you come into the training ground, he doesn't get into people's business, he gets on with his own thing and players feel very comfortable and know exactly what to do so when he gets on the training pitch, he doesn't need to speak."
The Chelsea star added: "We all know what he wants and it is the same when we go into a game. We get on the pitch and know exactly what he wants. He doesn't stand up that much to speak, but we know exactly what he wants."
© Copyright IBTimes 2023. All rights reserved.