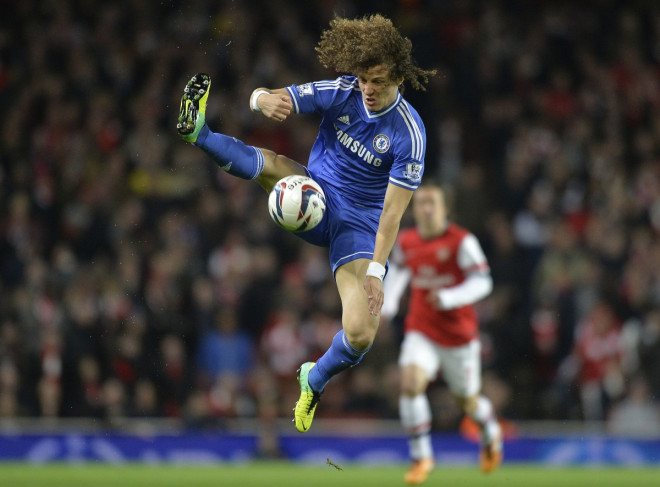 Jose Mourinho has confirmed that centre-back David Luiz and left-back Ashley Cole will miss Chelsea's Premier League match against Aston Villa on Saturday.
The Blues manager also said in his Friday morning press conference that striker Fernando Torres is "much, much better" following his groin injury sustained in the warm up prior to last weekend's game against Tottenham.
However, Mourinho is still undecided about whether to include the Spaniard in his squad, and will decide properly following a training session later today.
If the league leaders win tomorrow they will move 10 points clear of Liverpool and Arsenal, who may be leap-frogged by Manchester City if Manuel Pellegrini's side defeat Hull City at the KC Stadium.
Mourinho also spoke of the team's progress since his return to the club last summer, saying they are "ahead of schedule". He also praised manager of the month winner Sam Allardyce, but criticised the decision to overlook Eden Hazard in the player category.
Hazard has been the team's best performer in recent weeks and scored a hat-trick against Newcastle United early on in February. Mourihno said the decision to give the award to Daniel Sturridge instead "made him laugh".