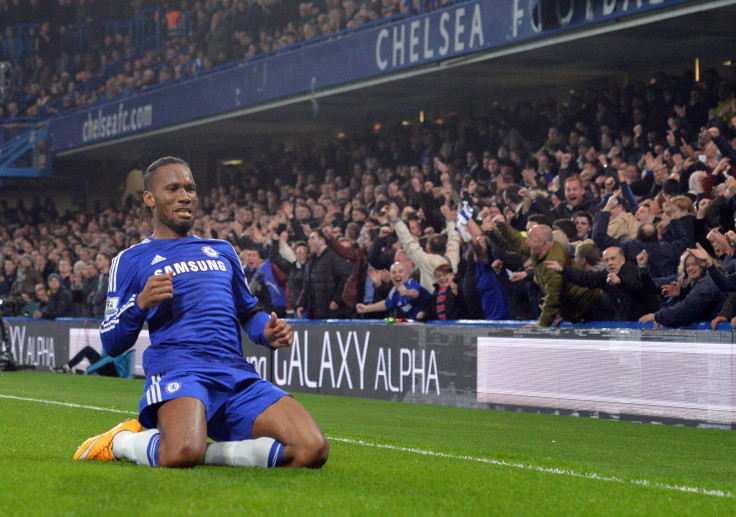 Didier Drogba is hoping to extend his second spell at Chelsea beyond the current season.
Drogba, 36, signed a one-year deal at Stamford Bridge last summer to complete an emotional return to the Blues, whom he left after scoring the winning penalty in the 2012 Champions League final against Bayern Munich.
During his first spell at the club, the Ivory Coast international celebrated three Premier League titles and four FA Cups before their European triumph in Munich.
And despite thinking his work was done in west London, Drogba now admits he is hungry for more success with Chelsea and has hinted he is looking to sign a contract extension as he feels there is "more to do" at the club.
"When you have achieved so much and won so many trophies like we have done in the past 10 years, that creates something special," he told Sky Sports.
"I hope, and the club makes me believe, I am part of this big family, so we are going to find the best thing for both of us to promote the club in the best way.
"When I left this club [the first time], I was saying that I had done everything I wanted to do, but I think now that I did not do everything, I think there is more to do.
"I love this club and would love to be part of this club for the future, with the new players."
Although Diego Costa is now acting as the spearhead of Chelsea's attack, Drogba has contributed six goals this term.
Although he does not anticipate the veteran striker hanging up his boots at the end of the season, manager Jose Mourinho admitted in December he expects the player to end his career at Stamford Bridge before taking up a non-playing role at the club.