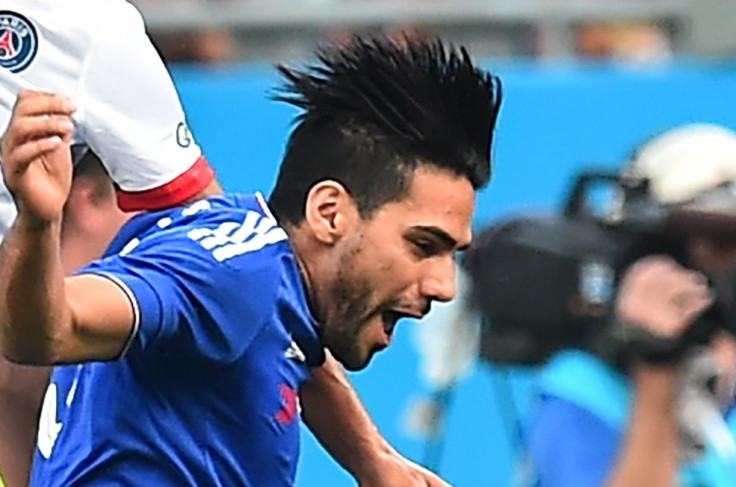 Chelsea manager Jose Mourinho has warned that new signing Radamel Falcao wants to prove Manchester United wrong for releasing him at the end of last season.
Falcao netted just four times on loan at United from Monaco but will remain in the Premier League having joining the Blues for the 2015-16 campaign, after manager Louis van Gaal baulked at the player's £40m ($62m) valuation, according to The Guardian.
The Colombia international replaces Didier Drogba and Mourinho is confident he can mirror the Ivorian's impact and not follow in the footsteps of previous big-name additions Andriy Shevchenko and Fernando Torres, who endured ill-fate spells in west London.
"I don't have a secret," Mourinho responded after being asked about how he rebuilds confident in players, according to The Mirror. "I just feel it's a new opportunity for him.
"He comes after a bad season, but it's not up to me to speak about it or find the answers for it. I can just say that the analysis we did, and we did a lot of it, showed he is in good condition. We believe he can be very useful for us."
"He's the kind of player who's proved people wrong all of his career – at Porto, at Atletico and even at Monaco before his injury," the Chelsea boss added. "It's easy to feel he's a very good professional. Even two weeks ago, Mr Van Gaal said he he has nothing negative to say about him as a person or a professional. He's a guy who always tries to be ready for the team and ready to work. We believe he can be very important for us."
Despite the burden of replacing Drogba, who himself scored four goals last term as Chelsea's third-choice striker, the pressure is off Falcao as he arrives behind Diego Costa and Loic Remy in the pecking order.
All three players endured injury problems last term but Mourinho says the trio each have separate motivation to succeed this season – a factor the Portuguese chief believes makes the club unpredictable.
"We have three very good strikers, and all of them with special motivations," he stated. "[Loic] Remy wants to go back to the national team and has a Euro [2016] to play in a year in his own country.
"Diego [Costa] is very frustrated because the last three months of the season were full of frustration and injuries for him. [Radamel] Falcao had a very bad season and is frustrated because people in England don't know the real Falcao."