Diego Costa delighted at Radamel Falcao's failure to perform at Manchester United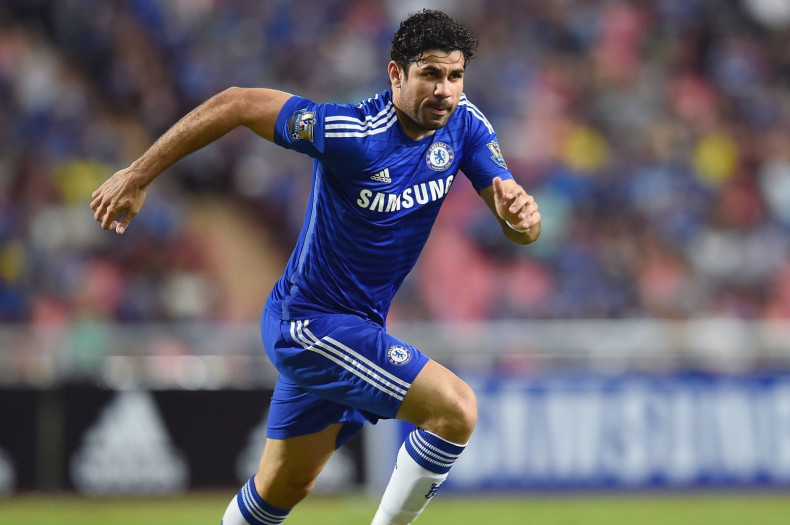 Chelsea striker Diego Costa believes that it is a good thing that Radamel Falcao did not have the best of seasons with Manchester United as otherwise the club would not have let him make the move to Stamford Bridge this summer.
Jose Mourinho signed the Colombian on a season-long loan from Monaco after United refused to trigger his buyout clause following a disappointing season with the Red Devils.
The South American striker managed only four goals in the entire campaign, but the Blues will be hoping he can rediscover his form from his time at Atletico Madrid, when he was considered among the best in that position.
Costa, who is well versed with the Colombian during his time at Atletico, believes that Falcao will be a massive asset for the club as they look to reclaim their Premier League title.
The Spaniard scored 20 goals last season and was a major factor in Chelsea's brilliant form in the opening half of the campaign. However, a series of injuries took a toll on his form and both player and manager will be hoping that a similar fate does not befall him this time around.
Costa insists that Mourinho is a manager who can bring the best out of Falcao and expects the Colombian to thrive among the players he has at his disposal.
"I think it's good for us that he didn't have the best of seasons as that's why he's now with us. Radamel knows the sort of manager Mourinho is. He's a manager who is liked by players because he trusts and backs them. He doesn't sign a player just for the sake of it," Costa said, as quoted by the Guardian.
"Whether the manager chooses to play us alongside each other, that's one for him to decide, but let's hope he gets here soon because he is a very talented player who needs a bit of affection, and people here cannot wait for him to arrive to help us out because he is a key player who will be decisive for us.
"He's a top bloke too. He gets on very well with his team-mates and he will help us a lot off the field, in the dressing room. He is a really big-hearted guy and that's the most important thing. He is going to get everything he needs. And here's hoping he can be the same player that he has been throughout his career," he continued.