To see a brand-new article on why Chelsea fans are the most racist club in 2015, click here.
Chelsea Football Club had the most supporters arrested for racist or indecent chanting during the 2011/12 season, according to Home Office statistics.
The annual football related arrests and banning orders report for the 2011/12 campaign showed that Chelsea fans were five of the 23 football supporters in England and Wales arrested for racial or indecent chanting.
However, despite criticism of the Kick it Out campaign and The Football Association's stance against incidents of prejudice in football, the total number of racially motivated arrests decreased by 46% from the 2010/11 campaign, during which 43 fans were retained.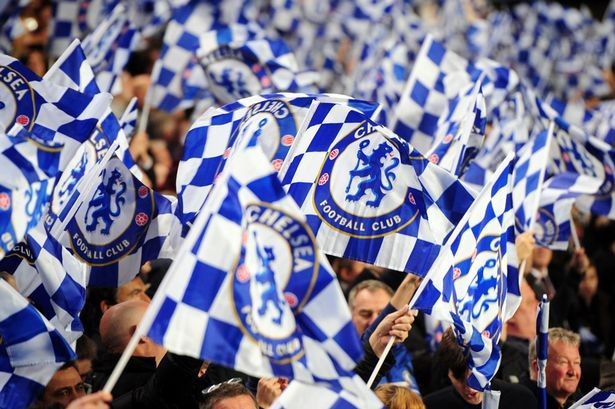 The Premier League saw 15 arrests and The Championship endured four in 2011/12, while the additional offences occurred in Conference, FA Cup and European matches.
Top flight supporters from Arsenal, Aston Villa, Liverpool, Manchester United, Sunderland, West Bromwich Albion and Wigan Athletic were all arrested for racist or indecent chanting.
The statistics come at a time when referee Mark Clattenburg faces allegations of having racially abused midfielder John Obi Mikel during Chelsea's defeat to Manchester United on 23 October, an accusation which the club made public two weeks ago.
The FA are still to rule on the allegations, and Clattenburg will miss a third successive weekend of Premier League matches having assisted with the investigations.
Metropolitan Police confirmed on Tuesday that no action would be taken against Clattenburg, following a complaint from the Society of Black Lawyers, after they were presented with no evidence from Chelsea. The matter will however remain as a recorded incident and could be revisited.
The Blues were heavily condemned for their handling of the John Terry affair, after the 31 year old was banned for four matches for racially abusing Queens Park Rangers' Anton Ferdinand during a league match in October 2011.
Chelsea decided to take internal action against Terry, but the former England international has since returned to the first team and has retained the club captaincy.
Terry became the second Premier League player to be found guilty of racial abuse after Liverpool's Luis Suarez was banned for eight matches after an incident with United full-back Patrice Evra last year.
Anton, brother Rio Ferdinand and Reading striker Jason Roberts were among a group of players who boycotted wearing Kick it Out t-shirts during the campaign's awareness week in protest of the group's inactive stance.