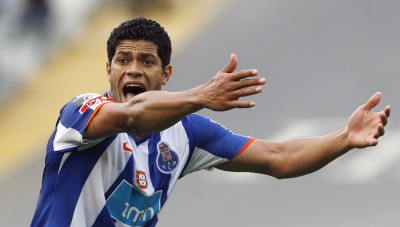 Chelsea may be concentrating on their Champions League tie with Bayer Leverkusen tonight in their second last group stage match, but Andre Villas-Boas will have one eye on how his transfer targets perform as teams shore up qualification for the next stage of the tournament.
The Blues are on the lookout for upcoming stars to fill positions in both defence and attack in the January transfer window, and there is a group of players playing tonight that would suit the squad's new attacking style of play.
Hulk worked with Andre Villas-Boas before he left Porto for Chelsea in June, and the manager is still keeping watch of the star who has scored 40 goals in 80 appearances for the Portuguese side.
And as Porto take on Shakhtar Donetsk tonight, the 25-year-old will be out in force, and no doubt being studied by Chelsea scouts.
Neven Subotic and Thiago Alcantara are also long-standing targets for Chelsea, with the pair starring for Borussia Dortmund and Barcelona respectively.
And Kevin De Bruyne's coach at Genk said today that he beileved the youngster would fit in well into the Chelsea line-up, as a move in January to Stamford Bridge looks ever more likely.
And with that, IBTimes takes a look at five targets who Villas-Boas will be watching tonight.