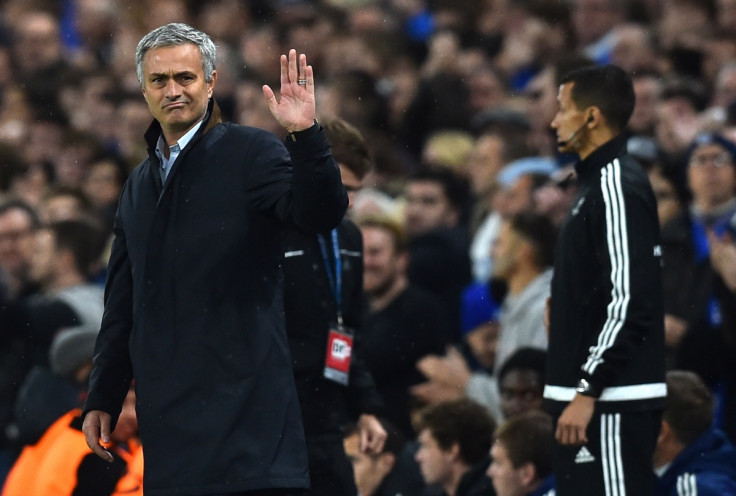 Chelsea manager Jose Mourinho has been backed by the club's technical director Michael Emenalo to turn the Blues' fortunes around after a disastrous start to their campaign. The defending Champions have lost seven of their 12 games and are currently placed at 16th spot, three points clear of the drop zone.
The Portuguese manager has been under a lot of pressure over the past few months, with his team failing to live up to expectations and the danger of a prospective sack hovering over his head. Mourinho has got into numerous spats with referees for which he has been fined multiple times, including being handed a stadium ban which he served against Stoke City earlier this month.
The director has come out in support of the manager citing the pressure he is being put under by sources around him and believes that the results he has produced during his time at Chelsea over two tenures is enough to buy him more time to get this situation right. The Portuguese man has won three league titles with the Blues, along with two Champions League titles with Porto and Inter Milan.
"When it comes to decisions, we feel confident we have an owner who has a very good track record, who is astute at making decisions of this kind at the right time to get us to where we want to be," Emenalo told the Telegraph. "We have never put ourselves in a position where we second-guess him. Part of the reasons he can make those decisions and be successful is because he has the information that a lot of people don't," he added.
"He has the whole picture of what is happening at the club, not just from certain individuals but every sector of the club. When he needs to make a decision he can make it.
"Right now, the statement from the owner and from the board comes from a belief that we are in a position to trust a manager who has delivered so much. We are in a position to trust a group of players who have delivered in the last couple of seasons. We are in a position to see that there is light at the end of the tunnel and therein lies our confidence ... that we can get out of the situation," he stressed.