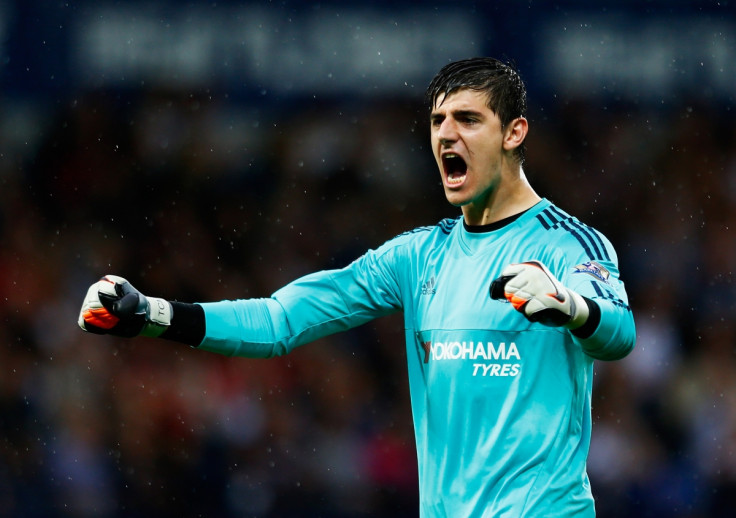 Thibaut Courtois believes that Chelsea's main problem this season has been their inability to churn out wins on a consistent basis and have more often than not had to settle for a draw. The defending Champions are currently on 13th spot, winning only seven of their 25 games played so far, drawing nine and losing on nine occasions.
The goalkeeper was out for a major part of the campaign with a knee injury, but is back in top form which he displayed against Manchester United in yet another 1-1 draw at Stamford Bridge. The Belgian could do little to stop Jesse Lingard's brilliant strike, but made a series of quality saves to keep the deficit down to one for Diego Costa to equalise in injury time.
The draw was Chelsea's fourth in their last five games in the league, with their only win coming against Arsenal at the Emirates, where they were facilitated by a red card to Per Mertesacker in the opening quarter of the game. Courtois is not too impressed by the performance and believes that they could be much higher up the table if they could convert the draws to wins in the upcoming games.
"We've had too many draws to climb the table," Courtois told Chelsea's official website. "In other games, like against Watford and West Brom, we should have won, so it's a pity because we could have maybe been ninth or eighth but we are where we are.
"The Newcastle game next week is a very important one where we have to get the three points. We've had too many draws at Stamford Bridge and the supporters deserve a victory.
"After that we play in the Champions League and FA Cup against two great sides (Paris Saint-Germain and Manchester City) and we have to try to win those games because the only way to save our season is to reach the final in one or both of them," he concluded.