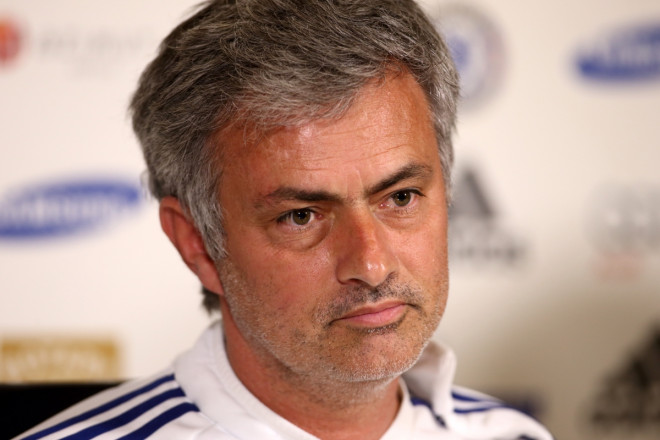 Jose Mourinho's celebrated return to Chelsea after a six-year absence ended with a whimper as the club ambled to their first trophy-less campaign since 2010/11. The former Real Madrid boss never hesitated to temper our expectations during the 2013/14 season but he will have little excuse for a similarly fruitless campaign next term after what is expected to be a significant summer at Stamford Bridge.
Business so far
The Blues have already confirmed they have agreed to sell David Luiz to Paris Saint Germain pending personal terms and a medical. Although there has been no confirmation of a fee, headlines screaming one in the region of €50m suggest the club have got their summer business off to a very healthy start. In the sale of the Brazilian and that of Juan Mata last January, Mourinho has reminded us all sentiment is of no use to him and has followed suit by placing Frank Lampard and Ashley Cole on their 'released' player list. They were joined by Samuel Eto'o, Mark Schwarzer, Hilario, Sam Hutchinson and Milan Lalkoivic.
What they need
Chelsea's need for an established centre forward reached ludicrous levels last season and remains an absolute priority this summer. Elsewhere, Cole's departure suddenly leaves Mourinho rather short at left back should the club also choose not to hand Ryan Bertrand a role in the first team. And should the Blues manager deem 19-year-old Kurt Zouma not ready to provide cover for John Terry or Gary Cahill role upon his arrival from Saint Etienne the presence of another centre half would not go amiss.
Who could join
Reports in the Spanish press would have us believe the transfer of Diego Costa to Chelsea is complete, while Paris Saint Germain forward Ezequiel Lavezzi has been linked with joining him as part of a reinvigorated front line. Eliaquim Mangala would appear to have his heart set on a move to Stamford Bridge, although it could remain between him and Roma centre half Mehdi Benatia to strengthen the backline.
Who could leave
After previously failing to convince his managers he deserves a place among the club's misfiring striking options, Romelu Lukaku may not fancy his chances again ahead of a summer where world class forward additions are expected. The club are also faced with a dilemma in the future of Thibaut Courtois. The Belgian has made it clear he will only return to the club with a first team role assured and will have no shortage of suitors should Chelsea cash in. Fernando Torres, Victor Moses and John Obi Mikel are also likely to move on. Meanwhile, persistent rumblings from Paris Saint Germain suggest they will stop at nothing to prise Eden Hazard away from the club.
What the manager has said
"We don't need a new spine, a new structure is there," said Mourinho.
"The fundamental for us now is a couple of players of a certain level to help the team immediately go to a different level.
"After that the additional is if someone has to leave then someone has to come. Our work in the summer is not a big amount of work, it is just the right choice."