European champions Chelsea hope to kick-start their 2012/13 campaign by picking up where they left off last season and winning a third piece of silverware in 2012 - the Community Shield. In their way, however, are defending Premier League champions Manchester City.
Chelsea turned a previously disappointing 2011/12 season on its head by claiming the FA Cup and a maiden Champions League trophy, under the unexpectedly brilliant handling of Italian boss Roberto Di Matteo. The former Chelsea player was given a permanent contract as his reward and the 42-year-old coach will know that winning the Community Shield will not only boost his players but potentially dent City's confidence ahead of the new season.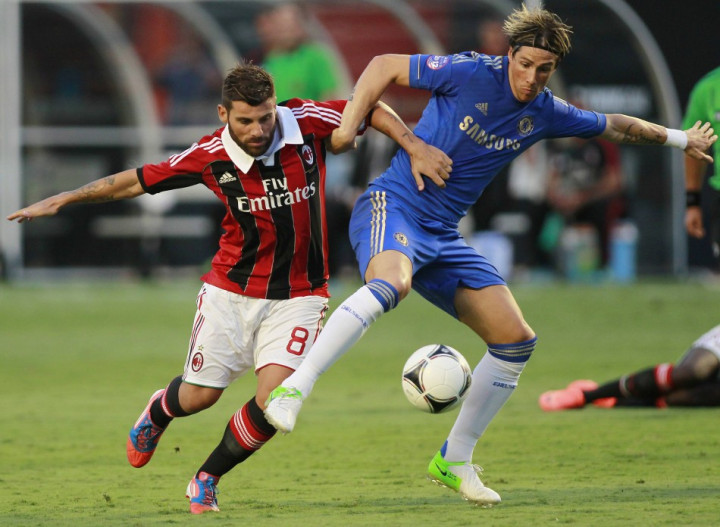 The mood at the Stamford Bridge camp is a positive one, with Di Matteo and several of his senior players appearing relaxed and confident. The club's record signing, £50m man Fernando Torres, seems to be slowly regaining the form that marked him as one the league's most dangerous strikers when with Liverpool. The FA Cup and Champions League wins, coupled with winning the 2012 European Championships with Spain, have only whetted his appetite for medals.
"I haven't won this trophy and I want it," the former Atletico Madrid man told Chelsea's website, "I don't care if it's not the most important trophy in England because for me it is. I would like to finish my career with all the trophies possible - I may have won the most difficult ones but I haven't won many of the trophies you have the chance to win every season. If you want to play the Community Shield, you have to win the Premier League or the FA Cup, so it's not easy to be there. Let's go and win the first trophy of the season."
Meanwhile Di Matteo has once again publicly backed Torres to come good and also said that with Daniel Sturridge in good form, he was confident the goals would flow.
"I was very happy with him at the end of last season. There are great expectations... and he is part of that. He was brought in to be a fantastic striker. He's full of confidence and is looking good in training. But he's not the only one. We have Daniel Sturridge and midfielders who can score, too," Di Matteo said in a Daily Mail report.
Ramires Sounds City Warning
Brazilian midfielder Ramires is equally confident. The 25-year-old finished last season strongly, scoring crucial goals in the Champions League and the league.
"It would be huge for morale and that is why the Community Shield is so important for us. We want to win and show that we can go far. City are similar to the team they were last year but Chelsea have made signings and reinforcements and it will be a psychological blow if we beat them," the former Benfica player told the Mirror.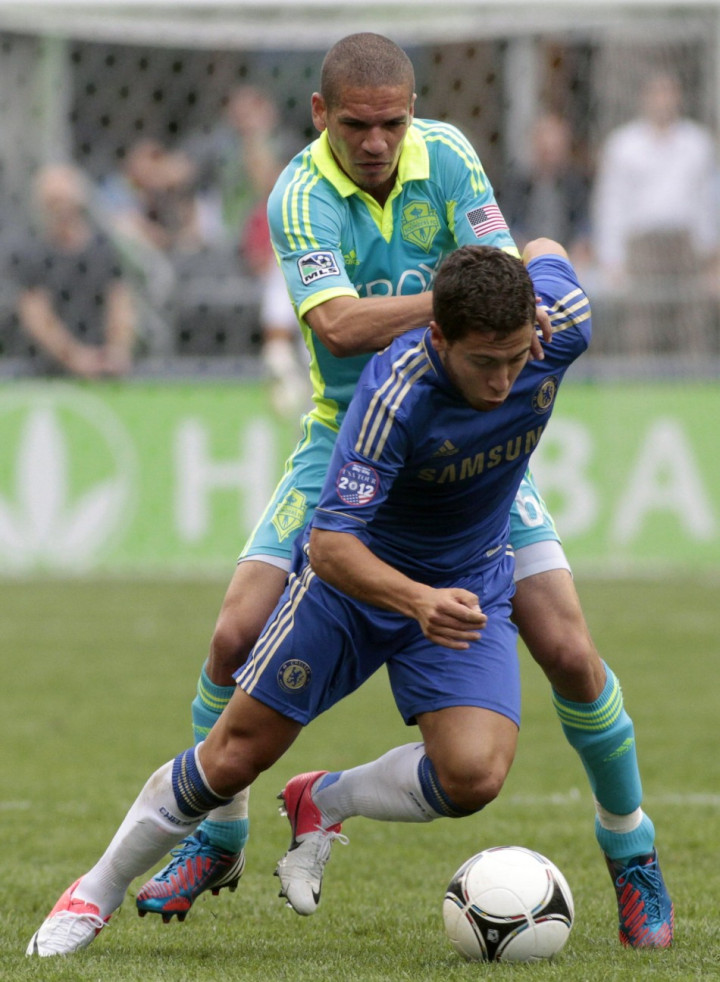 Hazard Expects the Good and the Bad
Finally, Chelsea new signing Eden Hazard has admitted he is aware of the expectations on his shoulder but stressed he would not be weighed down by them. The Belgian, signed from French club Lille for an estimated £32m, stressed he would be "Zen - very calm" and take the good games with the bad.