The Diego Costa saga is finally at an end after Chelsea agreed a deal with Atletico Madrid for the transfer of the striker.
The Blues confirmed the news via a statement on the club's website but the move is pending medical and Costa agreeing personal terms with the La Liga outfit.
The striker, who was asked to leave the club by manager Antonio Conte, has been granted permission to travel to Madrid from his hometown in Brazil to complete the necessary formalities before completing the move.
Costa refused to return to Chelsea after his summer break after revealing that he has been treated like a criminal and was ready to accept the fine imposed by the club for going AWOL. He remained on a self-imposed exile in his hometown in Brazil until the two clubs reached an agreement over his transfer.
The Brazil-born Spain international had made it clear that he wants to rejoin his former club and link up with Diego Simeone and the two clubs have been in negotiations for over two months. According to the Daily Mail, the fee is said to be close to £60m ($81.4m) with the striker expected to sign a four-year contract with the La Liga club.
The report claims that Costa could be unveiled ahead of Chelsea's visit to Atletico's new Wanda Metropolitano Stadium for a Champions League clash on Wednesday (27 September). The striker was pictured at the airport in Brazil on Thursday (21 September) preparing to fly to Madrid to complete the necessary formalities.
Atletico had confirmed their interest in re-signing the striker and were hoping to complete the deal during the summer transfer window. But they were unable to reach an agreement with the Blues. The Brazilian will not be able to play until January as the club are unable to register a player owing to the Fifa imposed transfer ban currently in place.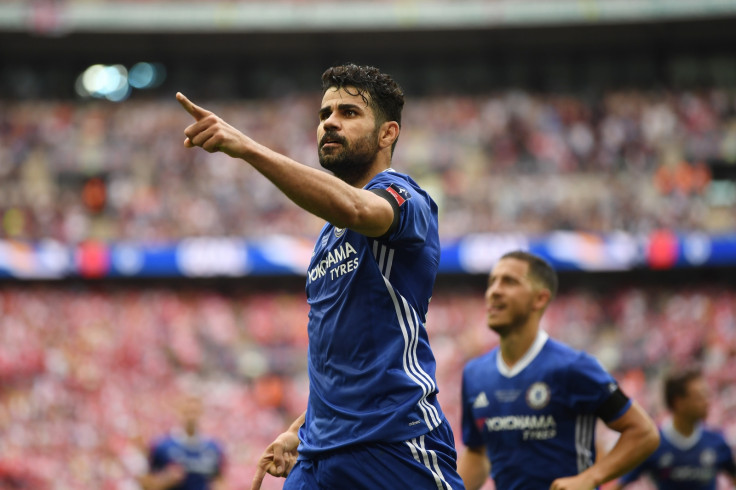 Costa, meanwhile, revealed that he had no animosity towards anyone at Chelsea including manager Conte, who asked the striker to leave the club via a text message earlier in the summer. The 28-year-old also paid tribute to the Blues fans, who were always behind him during his spell at Stamford Bridge, where he won two Premier League titles and a League Cup since joining in 2014.
"There's nothing of the sort there, I'm not upset with anybody, and I have no bitterness towards anyone. Everything is cool," Costa said ahead of his move to Atletico, as quoted on Sky Sports.
"Everybody knows how much I love the fans," the Spain international added, when asked if he had a message for the Blues' fans.