Atletico Madrid will be unable to register any new players during the coming summer transfer window after the Court of Arbitration for Sport (Cas) upheld their Fifa transfer embargo. The news is a big blow for Diego Simeone's side but could also have a major impact for Manchester United and Chelsea regarding the sagas of Antoine Griezmann and Diego Costa.
Los Colchoneros were originally banned by Fifa in January 2016 alongside Real Madrid due to irregularities regarding the signing of underage players.
The original embargo was expected to be served in the summer of 2016 and the last January transfer window at the start of 2017. However, days later football's governing body temporarily suspended the ban following appeals from both Atletico and Real Madrid.
The two Madrid clubs were thus able to sign players last summer but finally lost the appeals made with Fifa – resulting them being restricted from making any additions to their squads during the January window and the coming summer.
Atletico Madrid and Real Madrid then decided to take their cases to the Court of Arbitration for Sport (Cas).
In December Los Blancos won that appeal and saw their ban reduced to only one transfer window – meaning that they were unable to sign any players in January but freeing them up to add to their squad this summer.
However, the Court of Arbitration for Sport delayed the decision over the Atletico Madrid's ban until now amid suggestions that their case is far more complex.
Los Colchoneros had been hopeful of winning the case following the successful appeal of their neighbours but the club have now confirmed the blow through an official statement.
"CAS maintains the prohibition to register players until January of 2018. They partially upheld the appeal presented by Atlético de Madrid, reducing the financial penalty, but maintaining the prohibition of registering licenses this summer," Atletico have confirmed.
They do however suggest that they are still ready to make new signings this summer and wait until January before registering them. Barcelona did the same during their ban in the summer of 2015, signing Arda Turan and Aleix Vidal, although the duo were unable to play a single minute during the first half of the 2015-2016 campaign.
"Our sports planning for next season has contemplated at all times the two scenarios that could arise once CAS announced their decision. From this moment on, the club will move forward in the negotiations necessary to formalise the operations to register players from the 1st of January, when we will be authorised by FIFA to register new licenses," Atletico added.
The decision could collaterally have a major impact on the summer transfer plans of Chelsea and Manchester United.
Atletico tried to sign Costa back from Chelsea last summer and were expected to make a new attempt ahead of next season if the transfer embargo had been lifted.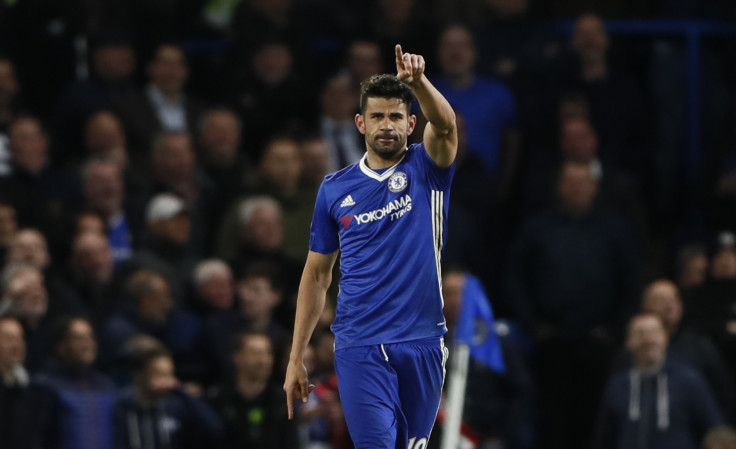 Costa himself suggested last week he will be more than willing to return to Atletico Madrid, warning that he will only leave Chelsea to move back to Simeone's side – effectively ruling a big-money transfer to China.
"I will only leave Chelsea for Atletico. If not, I will stay here. I'm not interested in other clubs. I know Chelsea wants to sell players, but I told them, I have two years left on my contract and I won't go somewhere else just because they want so. I will only sign for another club in Europe, they know that. Otherwise I'll stay with my current contract," Costa said.
The ban could also affect Manchester United in their pursuit of Griezmann.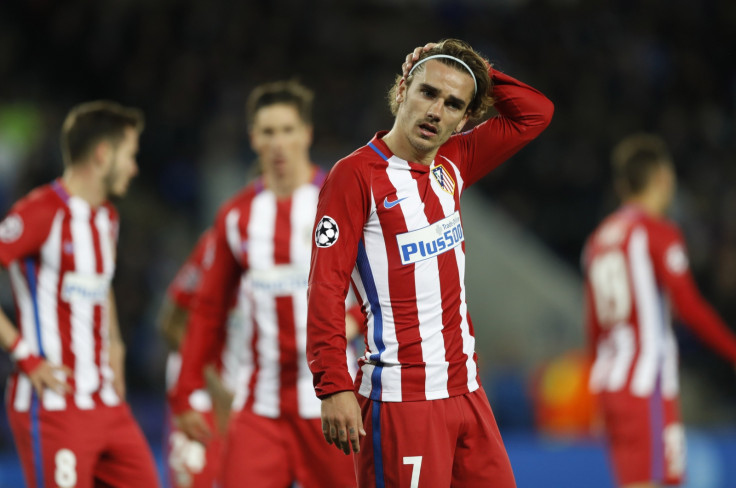 Atletico are unwilling to negotiate his departure and will be even more reluctant now as they are unable to sign a replacement
However, in this case, United may still have the last word as they could seal a move for the France international by triggering his €100m (£87.1m, $11.9m) release clause.
Griezmann has also suggested that he is likely to make the move to United, stating his chances of moving to Old Trafford ahead of the 2017-18 campaign are "six out of ten".