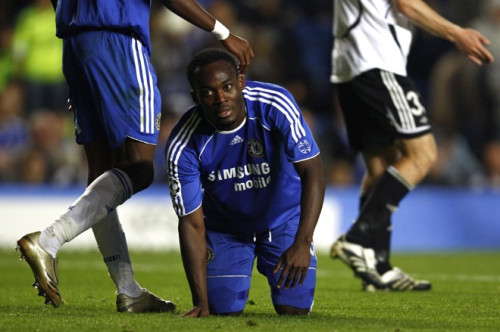 Chelsea have announced that they have agreed a deal with AC Milan for the transfer of Michael Essien in the mid-season transfer window. The Blues have confirmed that the 31-year-old has travelled to Italy for the completion of the move on their official website.
A statement on Chelsea's official website read: "Chelsea Football Club and AC Milan have reached an agreement for the transfer of Michael Essien to the Serie A side."
"Essien has travelled to Italy and the completion of the move is subject to him agreeing personal terms with Milan and passing a medical examination."
The defensive midfielder is the third player to leave the club in the ongoing transfer window, following the departures of Kevin De Bruyne and Juan Mata to Wolfsburg and Manchester United respectively.
The announcement comes over a week after the west London club completed the re-signing of Nemanja Matic from Benfica for a fee of £21m.
Jose Mourinho has preferred to field Ramires and John Obi Mikel or in absence of either one, has considered deploying David Luiz in the centre of the field. The Ghanaian international has only made two Premier League starts in their current campaign.
The Portuguese tactician had only kind words for his former player, who also played a part during Mourinho's stint with Real Madrid.
"Michael Essien is at this moment in a position where he could go or stay," Mourinho told Chelsea's official website.
"If he stays we are more than happy as he's a fantastic club man and team player, but he's another one who's given everything for the club and if a great situation arrives for his future, related to competition, going to the World Cup and playing at a high level for another few years, he's another one that we feel we must show respect to."