Chelsea are to hijack Liverpool's move for non-league striker Daniel Carr. The 18-year-old Dulwich Hamlet forward has been offered a trial with the Anfield club ahead of a possible summer transfer but the Daily Mail believes the Blues have already spoken to Dulwich officials over a transfer.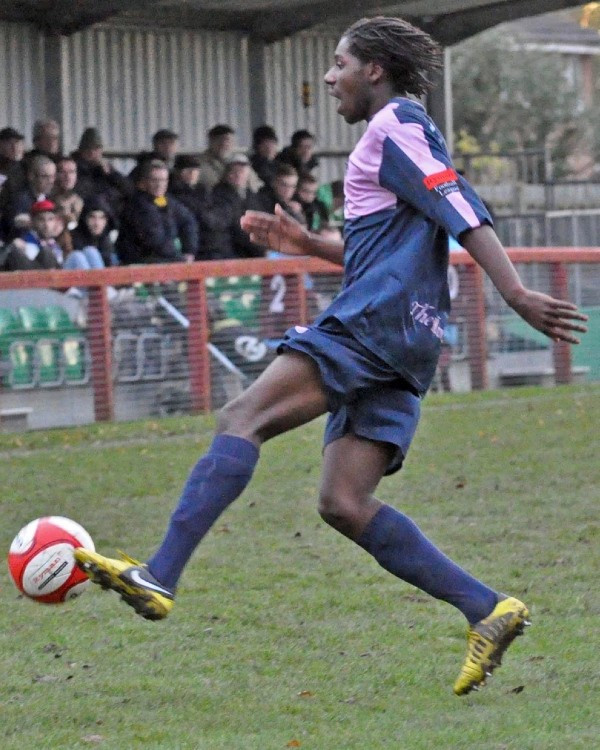 Carr has had a hugely impressive season in the Ryman Division One South so far, with 23 goals from as many appearances. That sort of form has attracted attention from a number of top Premier League clubs, including champions Manchester City and cross-town rivals Manchester United.
Normally a winger, Dulwich manager Gavin Rose has transformed Carr into a central striker this year and his performances do credit to both the manager and the player himself. Rose has admitted he would prefer retaining Carr, at least for this season, but acknowledges it will be difficult to hold on to him if top clubs begin bidding. Rose also said he was apprehensive of Carr moving at a young age.
"At his age it is potential. But if he is taken by the right club and works hard he can play at the top level. We've got to be careful that Daniel isn't caught up in a circus. The important thing if he does go is that he goes to a club that really wants him," he explained.
On his prolific goal-scoring form, Rose added: "We have reinvented him. He has only played here as a striker and he is a totally different player. He has got great movement and is very clever. Daniel is decent technically, beats people on his own and scores all types of goals."
Incidentally, Dulwich Hamlet has also been home, at some point, to the likes of Ian Wright and Alan Pardew.
Cech on Europa League Loss
Meanwhile, goalkeeper Petr Cech has insisted Chelsea have not yet been eliminated from the UEFA Europa League and said his side could easily overturn the deficit. The Blues were beaten 1-0 Romanians Steaua Bucuresti in the first leg of a knock-out tie on Thursday, with the return, at Stamford Bridge, scheduled for next week.
"It's only 1-0," the Czech international told the club's Web site, "Obviously we know it's not the best result to get away from home in Europe when you play two legs and away goals count. We had better chances than them, I hardly had to make a save in the whole game, but they had a penalty which they scored from and they won."