David Luiz has insisted that he is happy at Chelsea, and the defender says he understands that he will be under extra pressure playing for such a big club, but the rewards are big too.
Luiz has had a very up and down season at Stamford Bridge, and the Brazil international has struggled to keep the Blues defensive line-up intact.
With the club currently outside the top four, and having lost two managers in Luiz's time in the side, he says he understands that every move he makes will be under a microscope at Chelsea, but the 24 year old is still committed to the club.
"I'm very happy in London, I like London and Chelsea," he told the Evening Standard. "I like England and playing in the Premier League.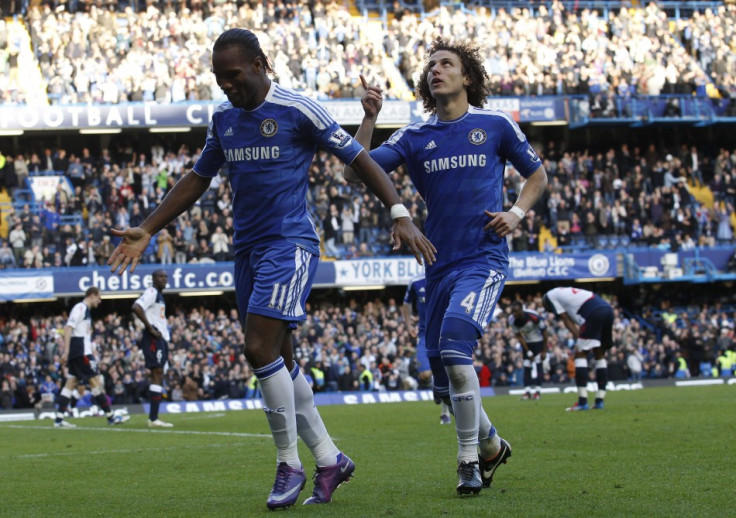 "I play for a big club and when you play for a big club the pressure is so hard. But when you win you are the best and a hero, that is normal."
Chelsea have a tough run in to the end of the season, with six games to play over the next 18 days, and the club desperately need to pick up two points on Newcastle and Tottenham to qualify for next season's Champions League.
They can shore up qualification by winning the final this season, but the Blues will have to get past Barcelona first, which after a lacklustre draw to Fulham at the weekend, may prove especially difficult as the squad tires.
Luiz was criticised last year by Sky Sports pundit Gary Neville for playing like a playstation character controlled by a child, as the defender suffered at the hands of Liverpool in November.
But since the incident, in which Luiz demanded more respect from the former Manchester United defender, he has improved vastly, and has helped Chelsea get back to their winning ways, with the help of Roberto di Matteo.
And his commitment to Chelsea will no doubt boost the club as they prepare to prove the critics wrong and pull through the FA Cup, Champions League and Premier League with favourable results across the board.