Chelsea's Brazilian star, David Luiz, is likely to be the subject of a mega-money summer bid from Barcelona, according to the Daily Mail. The 26-year-old defender turned in excellent performances for the Blues in the Europa League semi final against Swiss champions Basel, scoring a brilliant goal in each leg and leading from the front as the club won 5-2 on aggregate and qualified for the Europa League final in Amsterdam.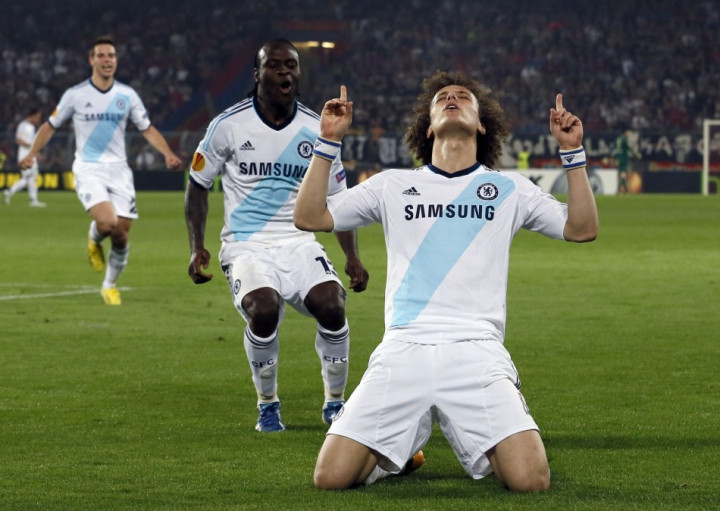 And given the Catalan club's disastrous fall from grace earlier this week, when Bundesliga champions Bayern Munich hammered them 7-0 in a Champions League semi final, it is believed an approach for Luiz is high up on the list of Tito Vilanova's summer to-do list.
Luiz joined Stamford Bridge two years ago, in the January transfer window, and has since established himself as a key player for the west London club. Although he has been criticised in the past for sacrificing his defensive duties in a rush to get forward, his evolution into a versatile defensive option, who can play both midfield and centre-back, has allowed him to shift more naturally between defending and attacking.
If the Catalans' interest is genuine, they will face a very determined Chelsea. The Blues, funded by billionaire owner Roman Abramovich, are under no financial compulsion to release Luiz. And with ex-boss José Mourinho reportedly set to return, according to The Sun, they will be eager to hold on to their star players. That task will be made easier because the player himself is keen to remain in London and the Premier League.
Should Barcelona press for a transfer though, the Mail believes they will likely be quoted a price in excess of £40m for the player, whose contract with the club runs to 2017.
Can they afford that? They certainly can. More importantly though, Vilanova will know he may not have too many options. The catastrophic defeat to Bayern has finally exposed a long-standing problem at the Nou Camp - the lack of quality defenders in central positions.
Club captain Carlos Puyol is 35-years-old and almost perennially injured. In his prime he was one of the finest defenders in European football and his passion and love for Barcelona drove the team forward. In his absence, with only former Manchester United defender Gerard Pique as a senior centre-back, Barcelona have struggled.
A new and top-quality central defender is therefore a must. But whether that should be Luiz, 18-year-old Marquinhos of Serie A club AS Roma or someone else, remains to be seen.