Follow IBTimes UK's LIVE blog of transfer deadline day here.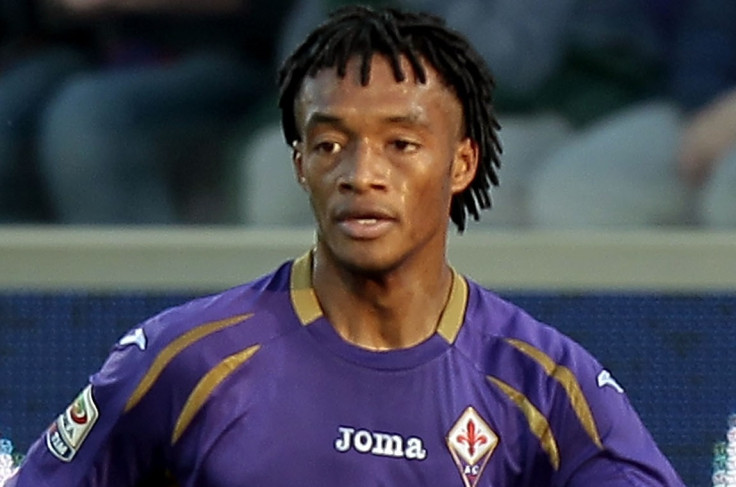 Chelsea's deadline day signing Juan Cuadrado has revealed joining the club is a dream come true, saying winning the league title is the most important goal for this season.
Cuadrado was waiting on Andre Schurrle to confirm his move to Wolfsburg before a deal could be finalised for his arrival at Stamford Bridge, with the fee believed to be in region of £23.3m.
Schurrle struggled for game time under Jose Mourinho and his replacement will likely be given a bigger chance under the manager, who hopes to win his third title with Chelsea this season as they currently lead the table.
"I am very happy and thankful for this opportunity I've been given," Cuadrado told the official website on confirming the deal. "This is a great club and honestly it is like a dream to join the Chelsea family and to know that the manager believes in me. I'm happy."
When asked his targets for the season, he said: "We are a big club, so winning important things.
"Playing for this team, of course I think the league championship is the most important thing. As for everything else, Chelsea have big players so we want to win big things."
Chelsea recouped £22m in fees over the Schurrle deal, making Cuadrado a lot more affordable on the club's books than he initially appears.
After struggling for game time with Udinese, the Colombia international made the move to Fiorentina in 2012 and immediately took a starring role in their attacking line-up.
Seen as a quick attacking player, Cuadrado will offer Mourinho more options up front as he looks towards adding trophies to Chelsea's cabinet. Schurrle came with a top-class pedigree from Bayer Leverkusen but the manager never appeared to be convinced by his skills on the pitch.
In this signing, though, he clearly has much more faith, with reports claiming Mourinho he pushed hard to get the 26-year-old to the west London club.