Napoli have confirmed Chelsea are keen on signing Edinson Cavani this summer and also revealed they would soon hold negotiations with the Blues, regarding a possible deal for the striker.
The Uruguayan was in sensational form in the Serie A last season and has since been linked with a big-money switch to Chelsea, Manchester City, Real Madrid or Paris Saint Germain. Napoli chairman Aurelio De Laurentiis has now stated the Blues have made an official approach for the 26-year-old and are considering triggering the player's £53m release clause.
"There is interest from Chelsea in Cavani, they'll call me in the next few hours. If Cavani is sold then I'll reinvest all of the €63million (£53.5m) of his release clause," the Italain pointed out.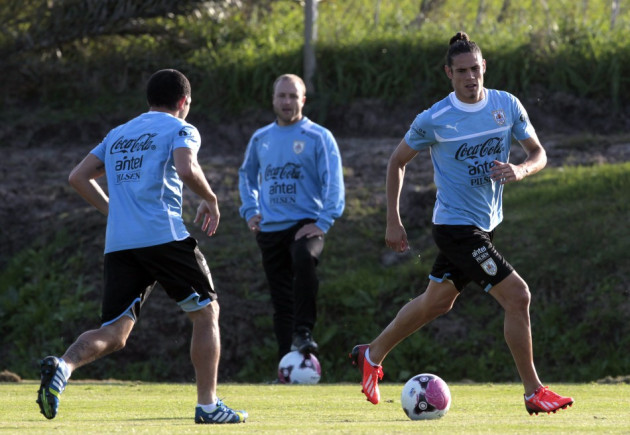 De Laurentiis prefers to keep Cavani at Napoli but insists he will not stay in the striker's way, if he wants a move. The chairman also claims Napoli will reinvest the funds from the sale into the transfer market as the club prepares for the Champions League campaign.
"I'll be delighted if he stays, but if he leaves then he will be adequately replaced. The budget for the transfer market will be based in relation to the Financial Fair Play rules," De Laurentiis added.
Cavani, who scored 29 goals from 34 Serie A appearances last season, is currently Europe's most sought after centre forward, alongside Colombia international Radamel Falcao who joined big-spending Monaco from Atletico Madrid last week.
Meanwhile, Cavani's brother, who also acts as one of his representatives, has stated the player is happy at Napoli and is looking forward to competing in the Champions League with the Italians next season.
"I think he will play again in Naples: here is top scorer and next year would play the Champions League. [Rafa] Benitez is a prestigious coach and Edinson can learn a lot from him," Walter Guglielmone said.
Chelsea have also been linked to other forwards, mainly Zenit St Petersburg's Hulk and Bayer Leverkusen's Andre Schurrle.