Chelsea and Manchester City target Radamel Falcao will remain with La Liga club Atletico Madrid, at least till the summer. The Colombian international was linked with a £48m and £200,000 per week move to Stamford Bridge recently.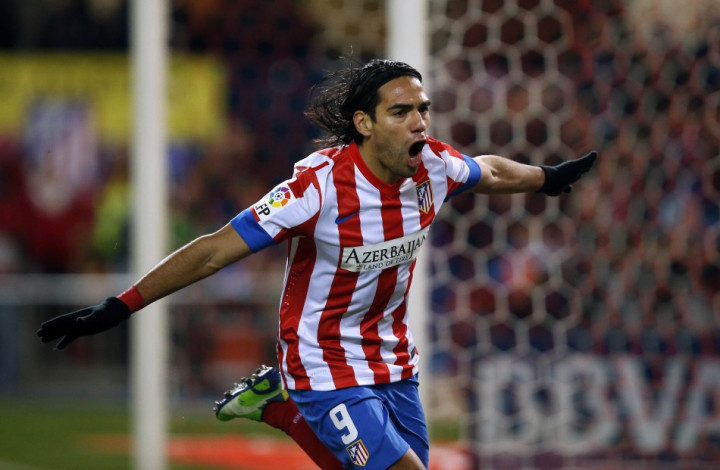 Premier League champions City and Spanish champions Real Madrid were also reported as interested in the striker but more recent reports suggest Roberto Mancini's side have withdrawn from the race and Madrid, while not officially ruled out, have made no comment on the situation.
"I recognise the great effort made by (Atletico president) Enrique Cerezo for me to stay at the club.I thank God our results have been so positive and that we have done so well this season so far. My expectation is that I will be staying at the club until the end of the season," Falcao explained. The striker is presently back home in Bogota, while the Spanish domestic season takes its annual Christmas break.
Falcao's comments will likely worry Chelsea owner Roman Abramovich, who was believed to be considering the South American as replacement for £50m Spanish signing Fernando Torres. The 28 year old ex-Liverpool forward has been disappointing since his transfer last season but recent results, under former coach Rafael Benitez, may indicate better times ahead for the World Cup winner.
In any case, the expected sale of England international Daniel Sturridge to Liverpool means Chelsea will need to sign a second striker. As of now, Torres and Sturridge are the only senior forwards at Stamford Bridge.
Reinforcements up front, if not in the shape of Falcao, could arrive as Barcelona forward David Villa. The 31 year old former Valencia striker has had limited playing time at the Nou Camp, both as a result of injuries and Argentine international Lionel Messi's superb form. And with Spain national team coach Vicente del Bosque warning Villa to find regular football, the striker may be open to a shift to west London... and the chance to play with at least two other national team mates - Torres and Juan Mata.
Villa is reportedly also interesting the Blues' London rivals Arsenal, who are believed to have been quoted a price of £16m by the Catalans, according to the Daily Mail.