Chelsea manager Roberto Di Matteo has hinted at the possibility of Colombian forward Radamel Falcao moving to Stamford Bridge. The Blues' boss, however, was quick to point out that any talk of the Atletico Madrid forward moving to the European champions was all speculation, for now.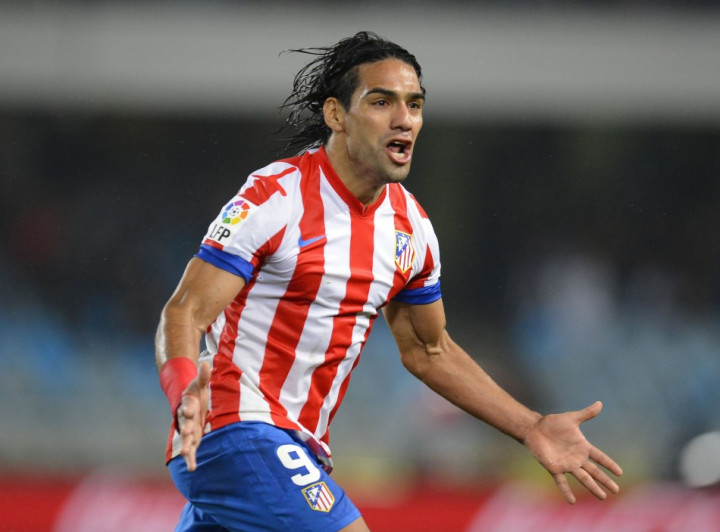 "Falcao is one of the best strikers, probably, in European and world football. His ratio of goals per game is quite impressive not just this season but over the last three years, at Porto and Atletico Madrid. If you ask any manager, he'd have him in his team. I know the window's nearing and there'll be a lot of speculation for our club, but whatever we do we'll keep it behind closed doors," Di Matteo explained.
The Premier League club have been linked with a move for the South American ever since he scored a hat-trick against them to lead the La Liga club to the European Super Cup trophy earlier this season. A £48m January move was suggested back then and, more recently, an IBTimes UK article reported club owner Roman Abramovich has finally lost patience with Spain striker Fernando Torres, paving the way for Falcao's arrival in London.
Meanwhile, Di Matteo also spoke on the prospect of losing John Obi Mikel and Victor Moses to the African Cup of Nations in January. The midfielder and the winger will likely be called to the Nigerian national squad for that tournament and could miss up to a month of club duty. As things stand, the Blues have only Torres and England youngster Daniel Sturridge as recognised strikers in the senior squad. Winger Victor Moses has had a good start to his Chelsea career and his physical and direct style does create problems for defenders, particularly when he runs at them with the ball. His absence will leave Di Matteo distinctly short of options to play up front, with Belgian Eden Hazard, Spaniard Juan Mata and Brazilian Oscar likely to have to put in double shifts.
"We're looking at that, because we'll lose Victor and John Obi Mikel for that tournament. We'll look and see how we deal with it, but for the moment we're okay," said the Italian boss.
Chelsea will probably strengthen their squad in January, by signing another striker, at the least. Can the European champions land Falcao? That is a difficult question, given league champions Manchester City are also interested in the player. Either way though, it does appear Torres' time at Chelsea is coming to an end, unless the former Liverpool and Atletico forward bursts into life between now and January.
Romeu Not for Sale
The Chelsea manager also rubbished rumors of Torres' compatriot, Oriol Romeu, leaving Stamford Bridge during the January transfer window. The 21 year old Spanish international has featured just four times for the Blues this season and there was interest from Italy and Spain for Romeu's service.
"Romeu is a very young talent with good prospects for the future. He has offers from other clubs and especially from Spain but I have had calls from Italy as well. But he has been playing a bit more lately and he will be playing more in the future. There is absolutely no chance of him leaving in January," Di Matteo said, of the former Barcelona youngster.