Manchester City's summer acquisition Fernandinho has revealed that Chelsea and Tottenham were interested in his signature before he completed his move from Shakhtar Donetsk to the Etihad earlier this summer.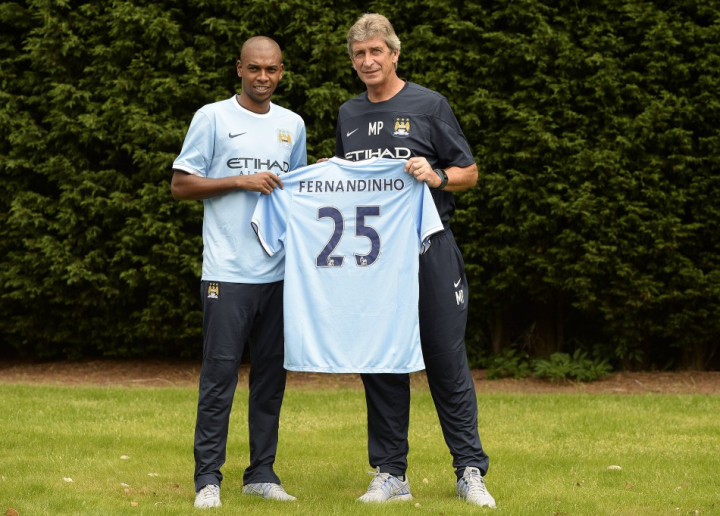 The Brazil midfielder had long been linked with a move to Stamford Bridge and even had an approach from the Blues, while having negotiations with City. In addition to this, he also confirmed to have held talks with the north London club as Spurs made an approach in signing him.
"I know there were negotiations between Shakhtar and Chelsea. I don't know the details of those talks because I had already started speaking with City. There was also a stage when a year ago I spoke people from Tottenham but nothing came of that," Fernandinho explained.
"Shakhtar made it clear that I was coming to Manchester. They told me that they had refused an offer. I think City are on the way to a similar level to Manchester United. We saw that in the summer when we went on tour - we had loads of supporters. It's going to be a huge club," he added.
City signed the 28-year-old for a fee which BBC reports to be around £30m. The Brazilian international was quick to reject the allegations, which claimed money was the motive behind his switch to join the former Premier League champions.
Fernandinho claimed that he was amazed by City's project and his desire to win silverware under Manuel Pellegrini's side was the reason behind his transfer to the Etihad.
"If I only wanted money and a comfortable life, I would have stayed in Ukraine. I was in Donetsk for eight years. I was happy there. I won six titles. I knew everyone and I was a big part of the club," the Brazilian said.
"But I was presented with the challenge of coming to Manchester City and I am aware that over the last few years this is a project which has grown a lot. The owners and the people who are managing the team want to win titles and big trophies - and I wanted to be part of that. I came here to win. Of course, I will be paid as a professional footballer but the only thing I'm greedy for is success," Fernandinho concluded.