Shakhtar Donetsk midfielder Henrikh Mkhitaryan has stated his desire to leave the Ukranian club at the end of the season, alerting admirers Chelsea and Manchester City.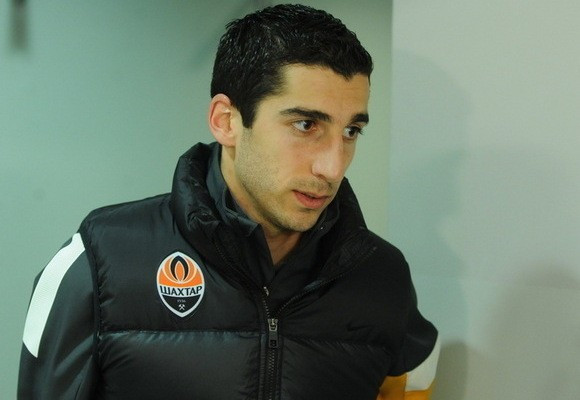 The Mirror claims both the Champions League and the Premier League champions are interested in the midfielder's services. Mkhitaryan has now set his eyes on playing for a top club in Europe and has revealed he would do everything possible to join a different team at the end of the season. The 24-year-old's current contract with Shakhtar runs till 2015.
"For every player, to play for the strongest clubs in the world is a dream, and the main goal. I will do everything possible to move this summer to a different team," the report quoted Mkhitaryan as saying.
Should Mkhitaryan make a move to Stamford Bridge, he is likely to be considered as a replacement for the Blues legend Frank Lampard, who will be out of contract at the end of the season. However, if the European champions fail to land Mkhitaryan, they might look to snap up City star Yaya Toure, after his agent revealed the former Barcelona player could leave the club this summer, if he is not offered an improved deal soon.
Toure's contract situation has alerted several European clubs, and should he decide to join Chelsea in the summer, Mkhitaryan could be an ideal replacement for the Ivory Coast international at the Etihad.
Meanwhile, any move for the services of Mkhitaryan will not be an easy task for Chelsea and City, as Sky Sports reports Barcelona are also interested in signing the midfielder this summer. The Armenia international has been in impressive form for Mircea Lucescu's side, scoring 32 goals in 63 appearances.
Chelsea and City are set to have a busy summer as they are both looking to strengthen the squad after enduring a below par season. The Blues major task is to find a quick replacement for interim manager Rafael Benitez and also a suitable player, who can fill veteran Lampard's place in the squad.