Chelsea have made Malaga midfielder Isco a priority summer signing, regardless of the uncertainty surrounding the managerial position at Stamford Bridge. Interim manager Rafael Benitez has revealed he will likely leave at the end of the season but the Metro reports Roman Abramovich will go ahead with Isco's transfer.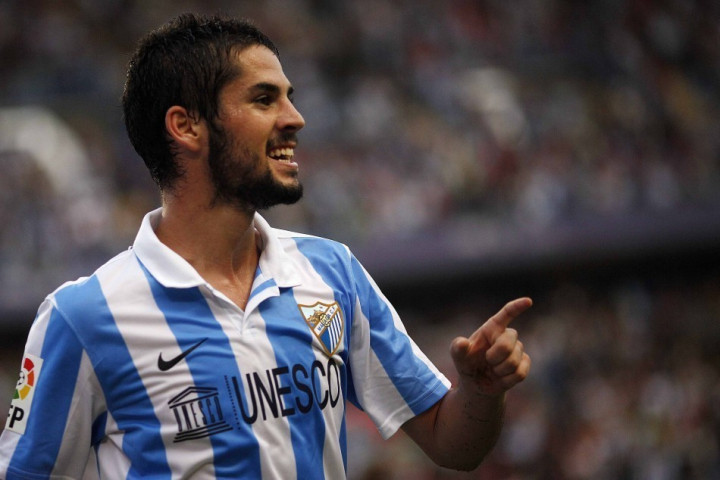 The 20-year-old has been recommended to Abramovich by the Blues' technical director, Michael Emenalo. However, an approach was postponed till the end of the season, to better assess the club's needs.
Chelsea will face competition for the youngster's signature, with talkSPORT reporting that Premier League champions Manchester City, London rivals Arsenal and Spanish champions Real Madrid are also linked with a transfer approach.
Isco recently signed a new contract with the Spanish club. However, the deal has not extended his stay at La Rosaleda; the expiry date is still 2016 but the release clause now stands at £30m.
And while the new release clause is a large sum of money, it is unlikely to deter either one of Chelsea, City or Madrid; indeed, with Arsenal having £70m to spend in the summer, even Arsene Wenger cannot be ruled out of this race. In addition, the interested clubs will also be boosted by comments from the player that said he would leave Malaga, as long as a deal was agreeable to all parties.
"If a club decides to come and sign me they'll have to be a big club because it'd be a lot of money. Therefore, if it would help Malaga, I wouldn't have a problem accepting a transfer, if it benefitted both of us," the Spain international said.
The ex-Valencia graduate has been in good form this season and cash-strapped Malaga, who have already sold Santi Cazorla and Nacho Monreal this season (both to Arsenal) will be keen to hold on to their star for as long as possible. Isco has 25 La Liga appearances so far, with eight goals and an assist to his name. He also played a key role in the club's impressive Champions League run - they are in the first knock-out round - with two goals and two assists from five games.
Interestingly, Malaga manager Manuel Pellegrini has also been linked with a move - to both Stamford Bridge and the Etihad, meaning a successful approach for either Isco or his manager could persuade the other to follow.