Turkish champions Galatasaray are weighing up a summer move for Chelsea midfielder John Obi Mikel, according to the Guardian. The 26-year-old had an injury-plagued 2012/13 campaign and made only 19 Premier League starts.
Even when he was fit, the Blues preferred Brazilians Ramires or David Luiz or even veteran Frank Lampard ahead of the Nigeria international.
The Turks are understood to be keen on re-uniting Mikel and former Blues striker Didier Drogba. The midfielder, whose contract with Chelsea runs to 2017, is expected to be ready to move to Istanbul, providing personal terms are agreeable and he is sure Chelsea do not want his services.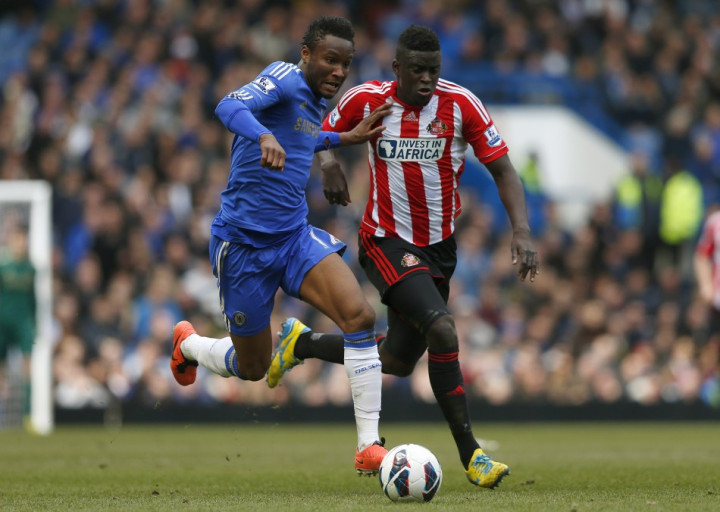 The report claims an offer in excess of £12m would have to be tabled, as the west London side will want to recoup as much of the £16m they paid for Mikel in 2006; £4m to his club Lyn Oslo and £12m to Manchester United as compensation. The Nigerian was signed during Jose Mourinho's first spell in charge.
In other reports on the same situation, the Express believes Galatasaray have already spoken to Mikel and have offered him a four-year deal worth £13m. The report also claims it is unlikely Mourinho will retain the Nigerian, given he has eyes on Roma's Daniele de Rossi and young Dutch midfielder Marco van Ginkel. The Mirror claims Galatasaray sporting director Bulent Tulun has strongly hinted at the signing.
However, any decision on Mikel's future is expected to be on hold till next month, with the player on Confederations Cup duty with Nigeria in Brazil. Mikel is one of five players left from Mourinho's first spell at Chelsea.
Meanwhile, Chelsea goalkeeper Petr Cech believes pre-season is the "most important part of the year" for his club. The Blues will test themselves for the new season with matches in Bangkok, Kuala Lumpur and Jakarta next month.
"Pre-season is the most important part of the year. It's where you make the base for the season ahead, and you need to be ready from day one. You can't do it again during the season, it's too late," Cech said.
"You have to get the squad gelled and in the best condition possible when the season starts. During the season the match fitness grows but your physical state is simply maintained from the start of pre-season," the Czech added.