Chelsea Transfer News: Jose Mourinho Will Not Buy or Sell Players During the January Transfer Window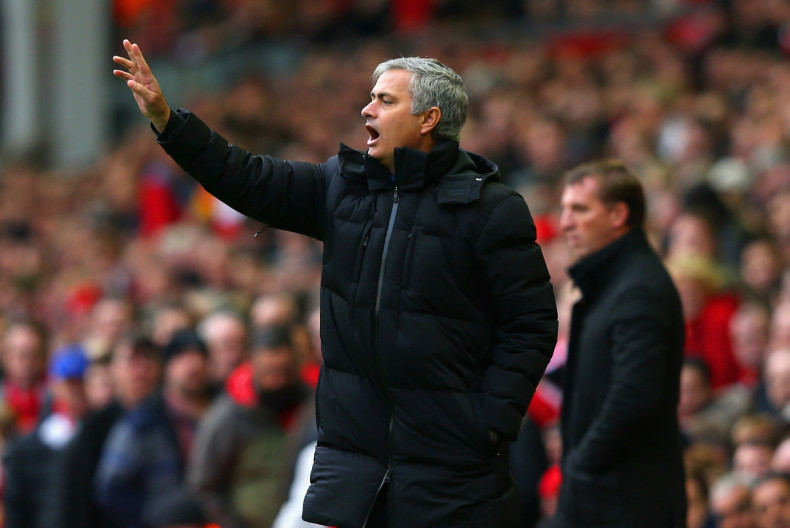 Chelsea manager Jose Mourinho has ruled out any transfer activity during the January transfer window, as he believes he has the perfect squad.
The Blues have had a stellar start to the Premier League season and after 12 games they sit top of the table and unbeaten, with 10 wins and two draws.
The Portuguese manager believes that his team is just as he wants it to be and has revealed that no one will be leaving or arriving in the upcoming transfer window.
He is also not worried about other teams strengthening their squads, and has insisted that he will not use that as an excuse in the future if his team fails to win the title as expected by everyone.
"For me that is the perfect situation. I don't want people to leave. I don't want people to come in. We started our project this way, and I'd like to go until the end," Mourinho said, as quoted by the Daily Mail.
"If other teams do it in January, good for them. No problem for me. It will not be something I will use, saying: 'These guys spend £30million more'."
"They can spend what they want and what they can. Hopefully everything goes okay and we have no emergency needs for January."
Mourinho believes that his team knows what is needed to achieve their target of winning the title, and knows that if a few of the teams need to catch them, they will have to win every match they play.
The Stamford Bridge outfit are currently six points ahead of Southampton in second and their main challengers Manchester City are eight points behind, with the likes of Manchester United and Arsenal 13 and 15 points behind respectively.
"It will take some other clubs winning every match. Not every match, but win-win-win-win-win-win-win. With my team, I don't believe in bad periods," the former Real Madrid manager added.
"I believe in defeat. I believe there are many difficult matches ahead, with so many points to lose. But I don't believe in bad moments. The team is a good team, a solid team. The players know what they want and how to reach it."
The 51-year-old manager admits that he has seen an evolution among his players compared to last season and is confident that this group of players will not get complacent despite being favourites to lift the title at the end of the season.
"They have changed. There was an evolution in these young people, a clear evolution. I don't think the group, as a group, can be complacent. That's the only risk we don't have because it's not the profile of this group," Mourinho concluded.