Chelsea midfielder Frank Lampard has reportedly rejected a three-year contract from Everton, according to Goal.com. The 34-year-old Blues' icon is out of contract in the summer and it appears unlikely he will be offered an extension to remain at Stamford Bridge.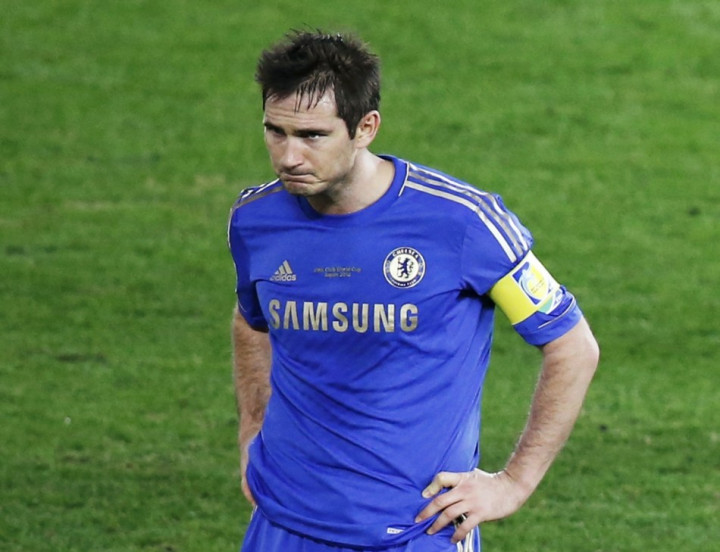 The report adds Lampard has rejected the Toffees' advances amid speculation the Premier League's top clubs, including Manchester United and Arsenal, are interested in signing the England international.
There is also strong interest in Lampard's services from Major League Soccer (MLS) club Los Angeles Galaxy, who were linked with a move for the veteran in the summer of 2012. The American club's owner, Tim Leiweke, confirmed then that he would be interested in signing the player.
At the time, though, with former United and Real Madrid star David Beckham, Irish international Robbie Keane and American international Landon Donovan completing Galaxy's quota of Designated Players, Lampard's move would have been problematic. Now, however, with Beckham having left the club, the Chelsea star's transfer to the Home Depot Center is a strong possibility.
The Goal.com report indicates a move to the United States is Lampard's first choice, particularly since he would rather not remain in the Premier League and play against his former club. Lampard has made over 600 appearances for the Blues since his transfer to west London in 2001, scoring 192 times.
There have also been reports of interest from China, with as many as three clubs, including Shanghai Shenhua (where ex-Chelsea team mate and Ivory Coast star Didier Drogba plays). Finally, Serie A clubs Inter Milan and Lazio have also been linked with Lampard, although he is believed to be reluctant to move to Italy.
Could Lampard Stay
Meanwhile, amid all the talk of Lampard leaving Stamford Bridge, the Daily Mail believes a late agreement between the player and the club is possible. The report states the European champions have come under immense pressure from fans to retain their favourite. The fact he has now scored four times in the last six games, including both goals in the club's 2-1 Premier League win at Goodison Park has fans demanding the club at least open negotiations.
Lampard is currently paid £150,000 per week and the Daily Mail's report indicates a salary cut is not likely to be a condition to agreeing a new deal.