Manchester City are slowly beginning to come to life in this transfer window, with trademark big bids for high-profile players. The defending English champions have reportedly had a £30m bid for Chelsea defender David Luiz rejected.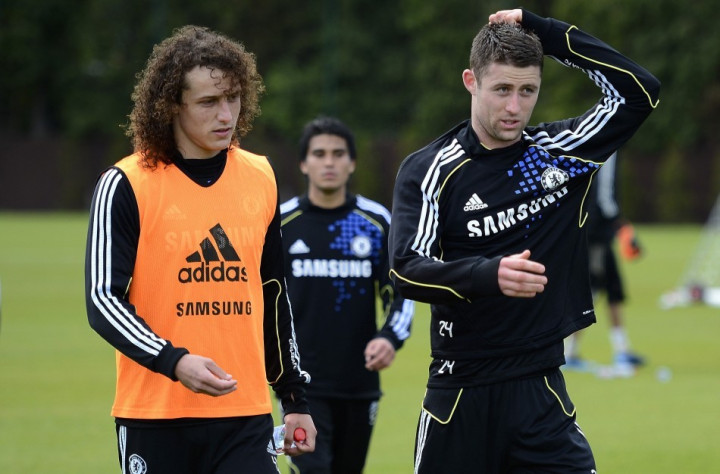 The 25 year old Brazilian centre back transferred to Stamford Bridge after the Blues paid Portuguese side Benfica £21m in January last year and his penchant for style and flamboyance on the ball has won him as many admirers as critics. The defender was targetted by City prior to the switch to Chelsea and Roberto Mancini reportedly had a £15m bid, in the summer of 2010, rejected by the Portuguese outfit.
Mancini's pursuit of Luiz comes after news that English international Micah Richards was set to miss at least one month of the new season through an ankle injury. The 24 year old defender picked up the knock while representing his country at the London Olympics 2012. Other defenders linked with City in the light of Richards' injury include Liverpool's Daniel Agger and Newcastle United's Fabricio Coloccini, neither of whom will be available for a bargain given their importance to their respective clubs.
Chelsea were in action midweek, in their second league game of the season, against newly promoted Reading. Belgian playmaker Eden Hazard continued his impressive form from the first game and set up three of his club's four goals. However, the Blues struggled to impose themselves and the final score of 4-2 did not, perhaps, reflect the nature of the contest.
Luiz did not play that game and the Daily Mail reports the player tweeted explaining he was suffering from a knee injury. Unsurprisingly the club has taken a dim view of his confession and the subsequent rumour that he was dropped to allow negotiations with City. Chelsea manager Roberto Di Matteo has indicated internal inquiries are underway.
"This social media thing is all around us now. We'll deal with it internally," the Italian said.
De Jong Set to Leave
Meanwhile, City's Dutch defensive midfielder - Nigel De Jong - could be set to leave the Etihad and it is becoming increasingly likely he will end up in Milan, although whether he will turn out for Inter or AC is unclear.
A report by Goal.com suggests the player, who has been valued at £8m, has refused to sign an extension to his contract (which expires next month) and has been marked as surplus to existing midfield options (particularly after the signing of Everton youngster Jack Rodwell). The 27 year old transferred to City from German club Hamburg, for £18m, in 2009 and is being courted by both Inter and AC Milan.