Jose Mourinho has revealed he will not spend as much on transfers as he would normally, given the Financial Fair Play (FFP) rules will come into effect from next season.
The Europa League champions have already signed German international Andre Schürrle for an estimated £18m and have been linked with a £10m bid for Sevilla midfielder Geoffrey Kondogbia.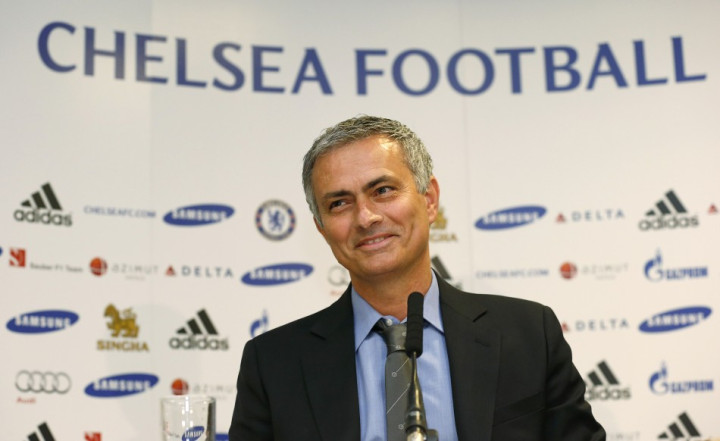 In addition, talk of mega-moves for the likes of Napoli's Edinson Cavani or Zenit St Petersburg's Hulk (the Express believes £90m could be spent on new strikers this summer) suggests Roman Abramovich's cheque book will be kept busy.
However, the former Real Madrid manager insists he is a big supporter of the new UEFA guidelines, which he called "motivational" and "global". The comments come as stark contrast to the Mourinho from the Santiago Bernabeu and the Giuseppe Meazza (from his time with Inter Milan), where he had no qualms about spending big to recruit top players.
"It's very motivational and demands more from you. You have to think more about every decision and every move. Every wrong move you make has an influence on the future. You need to work more closely with the board in the financial area, you have to have a different perspective," the Special One explained.
"A different look at the players on loan and youth football. It's more global. Instead of just focusing on your team, and your targets and ambitions, it's an overall view," the Portuguese stressed.
This is Mourinho's second spell at Stamford Bridge but, so far, all signs point to a very different time in west London. In his first spell, fresh off the back of a superb Champions League title triumph with FC Porto in 2004, Mourinho spent close to £100m in his first season in west London.
Portugal centre-back Ricardo Carvalho joined for £20m, Ivorian striker Didier Drogba signed for £24m (a club record at the time) and Dutch winger Arjen Robben signed for £12m. Other signings included Petr Cech, Jiri Jarosik, Paulo Ferreira, Tiago and Alex, each of whom cost upwards of £10m.
The spending paid dividends, with two Premier League titles, an FA Cup and an appearance in the Champions League final. However, the 50-year-old believes the operating structure has changed and financial stability is important to ensure long-term success.
"We need to go back to this stability. It's important for the players, for the young players' development, for the club, for the fan base and for the economic situation which is more important with Financial Fair Play," the two-time Champions League-winning manager explained.
"After that if we are working well and working together, success comes naturally. Everybody accepts the way we are going. I'm not trying to push in a different way. We are all in the same direction," he concluded.