Brazilian sensation Neymar has revealed he dreams of playing for either Chelsea or Real Madrid. However, the 21-year-old also said Barcelona were the club that most impressed him. The Santos forward has long been linked with a move to Europe, with the Catalans understood to be favourites to sign him.
"I dream of playing Europe, for a big club like Barcelona, Real Madrid and Chelsea," Neymar said.
"Yes, Barcelona [are the team that impress me the most], who has great players like Xavi, [Andres] Iniesta, [Cesc] Fabregas and Dani Alves. Who wouldn't dream about playing alongside [Lionel] Messi, Xavi and Iniesta? They're all great players," the Selecao star pointed out.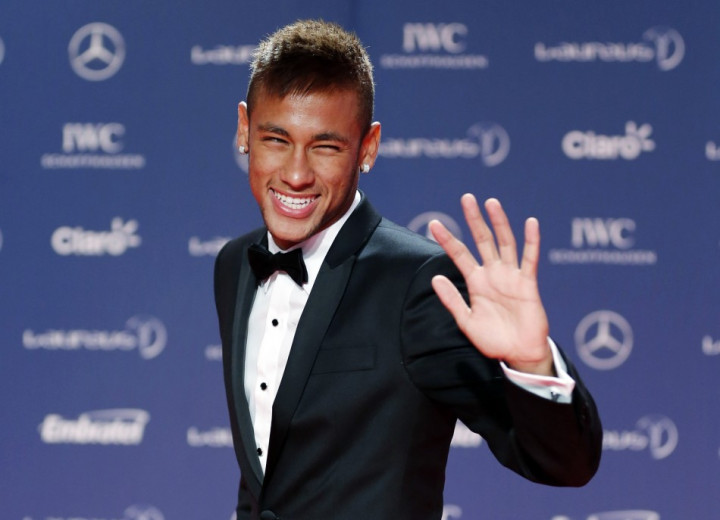 The striker also dismissed speculation over when he might make the move, declaring that all the reports meant nothing and only he would decide when he wanted to make the jump to European football. The youngster previously hinted his future would be decided before the FIFA World Cup in Brazil, in the summer of 2014.
"There's no point in speculating when I'll leave Santos. I'll leave when I want to. I don't know where I would fit if I joined Barca, but I know my place is at Santos right now," the forward stressed.
Meanwhile, he also played down comparisons to Lionel Messi and Cristiano Ronaldo. He claimed the goal he had set for himself was to try and improve every day, instead of looking to be better than a fellow footballer.
"I try to lay low and keep focused all the time. Some days things go my way, some days they don't. I can't be perfect every day. I don't know if I'll ever reach the level of Cristiano Ronaldo and Messi, but if I do, I'll be more than happy. I don't have this goal of being better than this or that player, I'll always just want to better myself," he explained.
Finally, when asked about the World Cup and the chances of the host nation winning the trophy, Neymar said he was confident of Brazil's chances.
"Fans can expect lots of effort and dribbles. Brazil will do well, and it'll be great to play at home. I hope to do well in this World Cup," the youngster concluded.