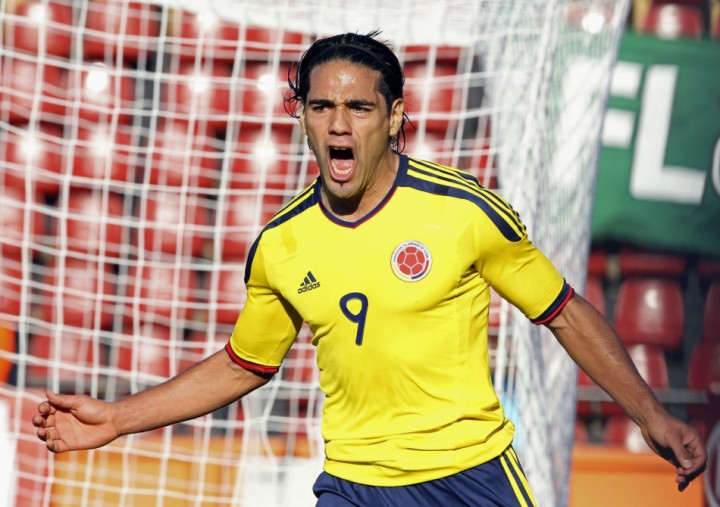 Chelsea are reportedly set to end any interest in Colombian striker Radamel Falcao, unless a reasonable transfer fee can be agreed. The reigning European champions have been linked with a mega-bid ever since the Atletico Madrid star smashed a hat-trick past them in the European Super Cup final.
However, such has been Falcao's form since last season (he scored 36 goals in all competitions for Atletico, in his first year in Spain and leads the league scoring charts this year, tied with Barcelona's Leo Messi and Real Madrid's Cristiano Ronaldo) that nothing less than £50m is being spoken of as a fee.
A Daily Mail report states the Stamford Bridge club owner, Russian Roman Abramovich, has identified Falcao as a priority target and even authorised the triggering of the player's release clause, believed to be nearly £50m. However, it also appears that as much as the Blues want Falcao, they are unwilling to risk that much on a player again, after the Fernando Torres transfer. An ESPN report quotes a club source as saying "Chelsea will never pay such massive prices for a player again".
The first reports that emerged linking the 26-year-old South American with a move to Stamford Bridge were in September, when a £48m January move was suggested. Rumours of a potential move out of the Vicente Calderon gathered steam after the player's father, Radamel Falcao Garcia, was quoted as saying his son was interested in both Chelsea and Atletico's cross-town rivals (and Spanish champions) Real Madrid.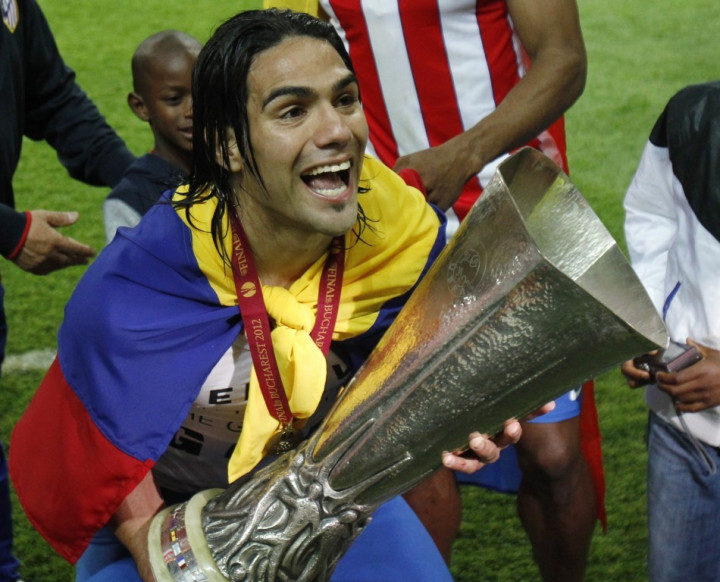 Since then, Falcao has also been linked with a move to English champions Manchester City and Roberto Mancini was spotted in Madrid recently, presumably scouting the Colombian, at a Spanish league game against Malaga. The Colombian rose to the occasion, scoring the first goal in his side's 2-1 win.
Atletico will be predictably unhappy to let their star player go. Falcao is the only contemporary footballer being spoken of in similar terms as Messi and Ronaldo. Factor in his goal-scoring record over the last 15 or so months and the fact the Colombian seems to revel in a direct and physical style of play and the Premier League becomes an increasingly perfect fit, if either Chelsea or City can agree financial terms. If they do not, then Real Madrid appear to be lurking and with the prospect of playing in the Santiago Bernabeu alongside the likes of Ronaldo, Kaka, Mesut Ozil and Karim Benzema also on offer, Falcao's future is almost certainly not with Atletico.