Salomon Kalou has had a change of heart over his future with Chelsea, and the winger has put his new-found commitment to the club down to Roberto Di Matteo's leadership.
Di Matteo was thrown into the front line at Stamford Bridge after Andre Villas-Boas was sacked just eight months into his managerial post with the club.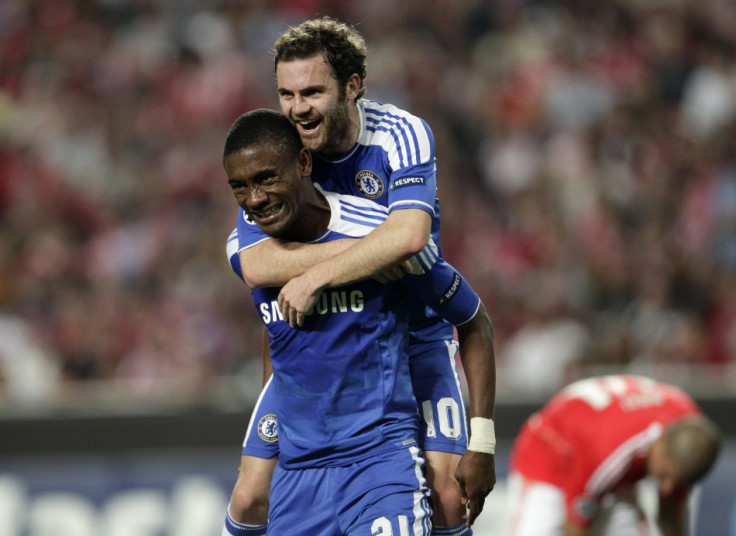 And the Swiss tactician has so far been successful in his tenure at Chelsea, taking the club close to the Champions League semi-finals and pushing the club back in contention for a Champions League spot next season.
And while Kalou was considering leaving the club when his contract runs out at the end of the season, he says that the mood at Stamford Bridge has completely changed since Di Matteo took over.
"He [Di Matteo] has opened up the group again," he told L'Equipe.
"I will be a free agent in June and I thought I would never play for Chelsea again.
"I thought the former coach would force me the same way as Alex and [Nicolas] Anelka, two players who brought a lot to the club but had to leave.
"Now, I hope to prolong my contract."
Castrol EDGE Performance Data shows that Di Matteo has taken Chelsea's win percentage from under half to three quarters of all matches since taking over from Villas-Boas. He can even boast a higher stat than Jose Mourinho so far, with the now Real Madrid manager winning 67% of matches in the Blues' dugout.
Villas-Boas had the Blues' worst win percentage of any manager in the Roman Abramovich era, and was criticised by numerous senior players including Kalou for his attempts to put younger, inexperienced players in the frontline to make a plan for the future.
But at 26, Kalou still has many football years left in him, and now that the star is working hard to prove his worth at Chelsea, a deal could be decided before the summer transfer window opens up once more.