Chelsea chief executive Ron Gourlay claims the Blues would sign "two or three" new players in the summer.
The west London side had signed Oscar, Victor Moses, Cesar Azpilicueta, Marko Marin and the Hazard brothers last summer, spending around £75-80m, but they failed to qualify for the knock-out stages of the Champions League and are currently fourth in the Premier League.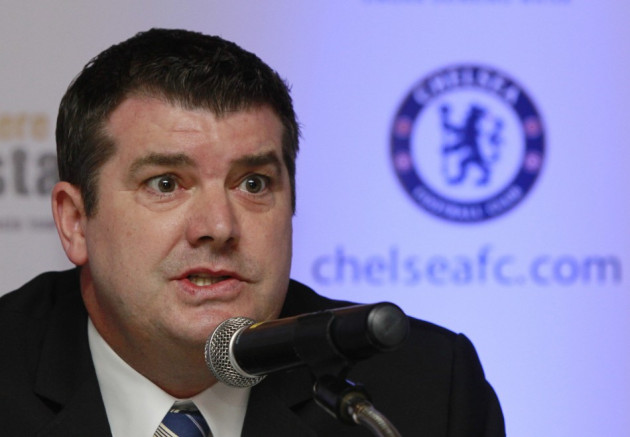 Gourlay believes there could be three new additions this summer and also expects them to arrive at Stamford Bridge, ahead of the club's pre-season tour of Asia.
"When you look at the last three or four transfer windows, we have continued to invest in the team and the philosophy of the football club is based on success on the field," Gourlay told the club's web site.
"We will continue to strength the team and I am expecting the introduction of two or three new players and hopefully they will be in place in time to be part of the team in Thailand," the Blues chief added.
Gourlay was speaking at a press conference in Bangkok - Thailand's capital - where they will face Singha Thailand All-Stars on July 17, before going to Malaysia and Indonesia.
Chelsea Freeze Ticket Prices
Chelsea have announced that ticket prices for all matches at Stamford Bridge will remain unchanged next season.
The Blues have opted not to increase their prices for both the Premeir League and European games for a sixth time in eight seasons. This freeze covers season tickets, individual match tickets and hospitality lounges.
"Economic conditions remain tough for many people and the club would like to thank our supporters for consistently good attendances. Financial Fair Play regulations are now having an impact on clubs across Europe, but it was our hope a year ago when we announced prices would not be raised that this decision could be extended. We are pleased this has proved possible for 2013/14," Gourlay pointed out.
The Blues travel to Romania to take on Steaua Bucharesti in the Round of 16 of the Europa League on Thursday.