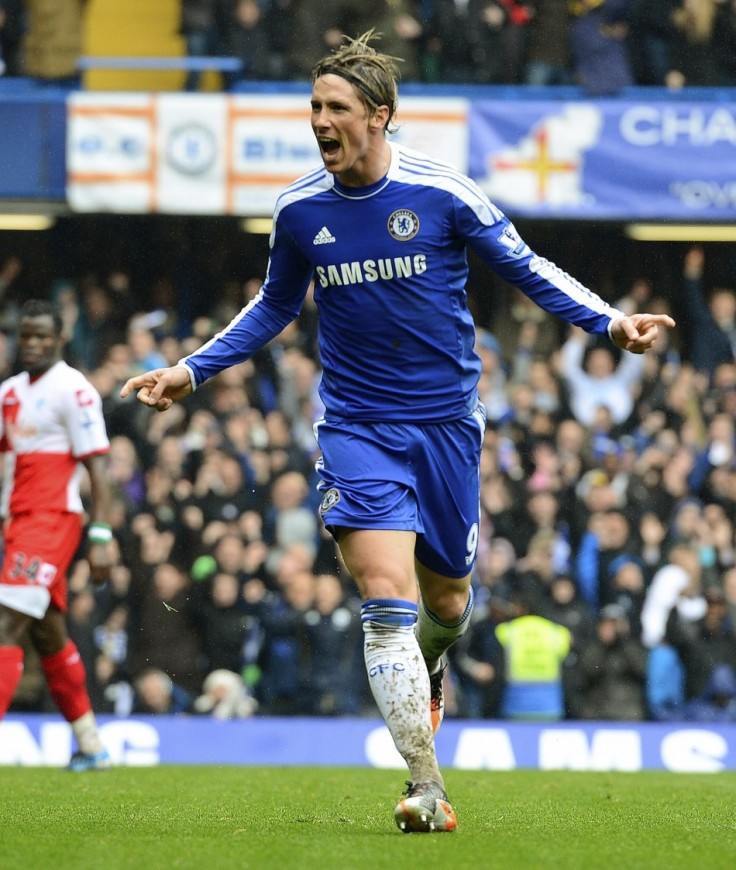 Spanish striker Fernando Torres, who is reportedly considering his future at Stamford Bridge following his frustration of not starting in the Champions League final against Bayern Munich, will not be going anywhere, according to Chelsea officials.
According to a report in the Guardian, the European Cup winners' hierarchy were reportedly less than impressed with Torres spilling out his woes at a time when Chelsea have won their maiden Champions League trophy.
Although no meeting has been planned between the 28 year old Spaniard and the Blues, Torres admitted that not being selected on the playing eleven on Saturday was "perhaps the biggest disappointment" of his life.
However, Torres, who is currently on a holiday in Ibiza ahead of joining the Spanish team for the 2012 Euros, has not suggested on leaving the Blues despite interests from many other clubs.
Meanwhile, Chelsea's chief executive Ron Gourlay feels that the Spanish striker had said all those things because of a emotional outburst, when Chelsea were crowned Champions League kings.
"Everybody wants to play and I would be very surprised if Fernando [hadn't]. I'm sure he wanted to play more games, and more time on the field as every professional player does," The Guardian quoted Gourlay as saying.
"But at the end of the day [manager] Robbie [Di Matteo] picked the team to start the game. Fernando came on - we were behind at that stage - and he played a big part to help us win the Champions League final," said Gourlay, according to ESPN.
"Players who are left out for such a big occasion, it must have been very very difficult for Robbie and for the guys on the sidelines as well as Fernando. It's the emotion of the time as well. The biggest day in our history, and there was emotion at different levels all over the field and all over the players, so you've got to take these things into account," Goal.com reported the Chelsea chief executive as saying.
Apart from Torres and Drogba, Chelsea will also have to take interim boss Roberto Di Matteo's future under consideration following his excellent transformation of the Blues.
Almost all Chelsea fans want the 41-year-old boss to be given a permanent job at Stamford Bridge. However, Gourlay says that Chelsea will take their decision slowly and calmly.
"He's done fantastically well. Everybody got behind him and here we are. Now we've got to sit down over the next week or two, or however long it takes, and do what's right for the club. I know the fans will be pushing for Robbie but we're not going to jump into anything rash," said Gourlay, according to The Guardian.
"We've got to look at the season, see what worked for us, see what mistakes we made - and we did make mistakes - and put those right and take it forward," he added.