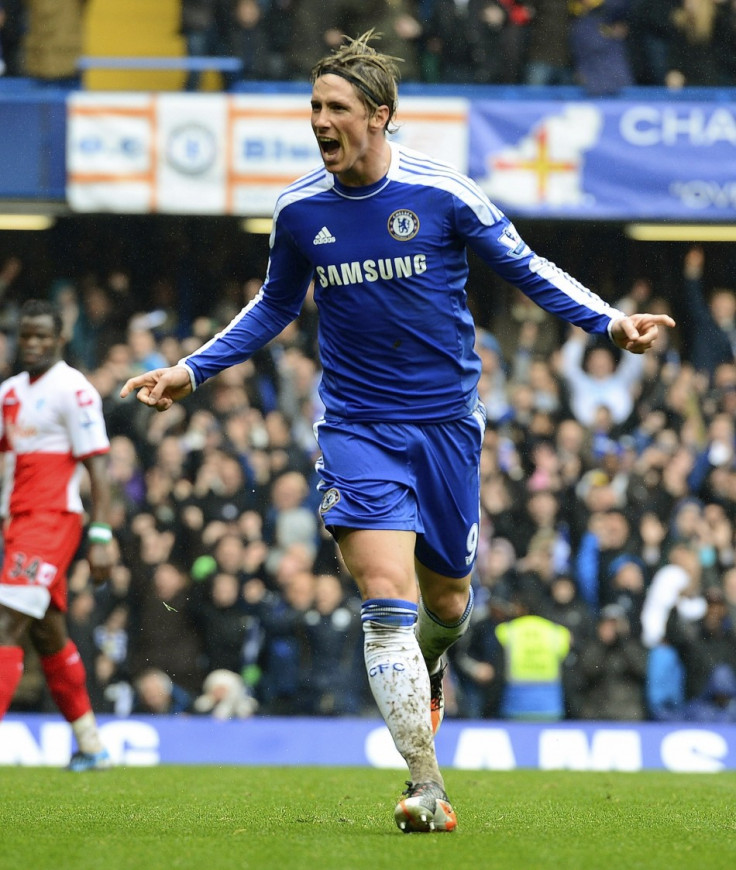 Spanish striker Fernando Torres' comments after Chelsea won their maiden Champions League title on 19 May created a mild sensation, particularly since speculation over the future of Ivorian international Didier Drogba was then uncertain. An earlier IBTimes UK report suggested the former Liverpool and Atletico Madrid player was "disappointed" at being dropped from the starting eleven for the game against Bayern Munich and wanted discussions to clarify his future; the suggestion being he wanted regular first-team football.
"I was expecting to start. It was a big surprise for me, a big disappointment. But, in the final, the main thing is to win - it doesn't matter who plays," the Spaniard said, in an ESPN report.
The Blues, however, following Drogba confirming he will leave the club in the summer, as a free agent, moved to calm troubled waters surrounding Torres. Since Drogba's declaration, both Chief Executive Ron Gourlay and club owner Roman Abramovich, have spoken out about their confidence in the so far misfiring £50mn striker and stressed the 28 year old would, regardless of prior poor form, lead the attacking line for next season. Torres also received support from the outgoing Drogba.
The upshot of all of this is Torres has now stated he never wanted to move away from Stamford Bridge and that he was "very happy at Chelsea".
"I believe that I deserved to play more. I felt very bad and I would not like to feel that way again but I have never surrendered and I never will. When Chelsea signed me they did it with great expectations, and the confidence of the owner and the fans has been unconditional, but my role in the team has not followed that line. I look at myself and think I have not known how to be essential for the coaches I've had and this is another goal to accomplish which I will, at all costs," Torres was quoted as saying in a report by the Telegraph.
"My goal was to talk to them at the end of the season, I needed to know what plans they had for me. We've talked and now I have no doubt what they expect of Fernando Torres. I just want to start next season already," he added.
However, that has not quelled rumours surrounding the vacant striker's post at Stamford Bridge, particularly since the club announced Drogba's national team mate, Salomon Kalou, would also leave in the summer. This means, apart from Torres, Chelsea really only have youngster Daniel Sturridge who has some degree of ability playing in the central striking position. The club has, for some time, now been linked with FC Porto's Brazilian forward Hulk, as well as Atletico Madrid's Colombian striker Radamel Falcao and Real Madrid's reportedly unsettled Argentinean Gonzalo Higuain.
The latest to be mentioned as a Chelsea target is reportedly Russian side CSKA Moscow's 24 year old Ivory Coast international Seydou Doumbia. The player is valued at approximately £26mn, according to the Daily Mail report. Doumbia has had a stunning season with CSKA, scoring 32 times in 43 appearances, in the league and in Europe, this season.