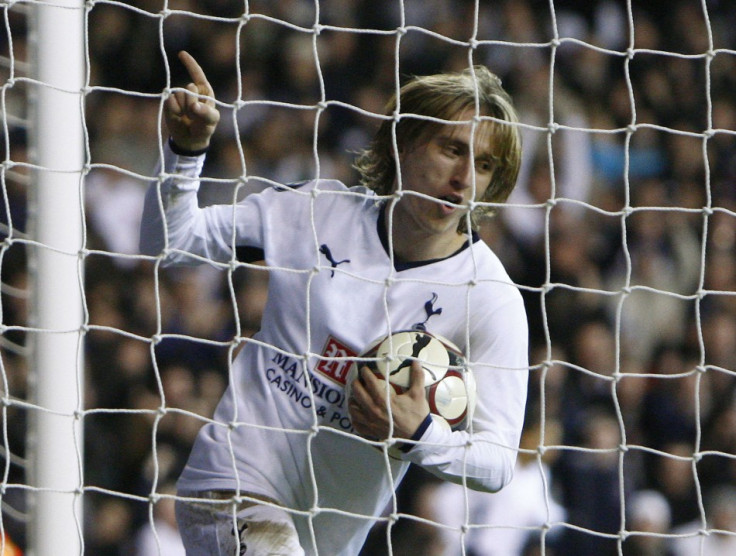 Tottenham Hotspur have rejected a £22m bid from Chelsea for Luka Modric, according to reports, in a move that could signal the start of a protracted wrangle over the Croatian's future, with Manchester City and Manchester United also interested in the player.
The formal offer was made late yesterday evening but was rejected without hesitation by Tottenham who are believed to value the player at closer to £35m.
Although the club have repeatedly stated that there is no need to sell any of their most important players this summer, a bid of over £30m would force the club into giving serious consideration to allowing the sale.
Harry Redknapp stated over the weekend that Modric was crucial to their hopes of future success, saying, "If we sell Luka we are just a selling club basically."
But the Tottenham chairman Daniel Levy has proved a shrewd operator in the transfer market in recent years. He may be holding out for a bidding war over the 25-year-old who has attracted the attention of a number of big clubs after a series of creative and stylish performances since arriving at White Hart Lane in 2008.
Unlike last season Tottenham will not feature in the Champions League during the next campaign and Modric's preference is to continue playing in Europe's elite competition.
Indeed, the player has conceded that his future may lie elsewhere. In an interview given earlier this week he said, "I'm a Tottenham player and will be in London on July 7 to begin preparing for the season.
"But I want to say that transfers could occur later. In England it is often the case they happen on the last day of the transfer period, 31 August. So it is pointless to worry about anything now. If my situation changes after the start of preparation, it would not be a problem.
"You can't predict things in football because anything can happen. But I am enjoying it here."