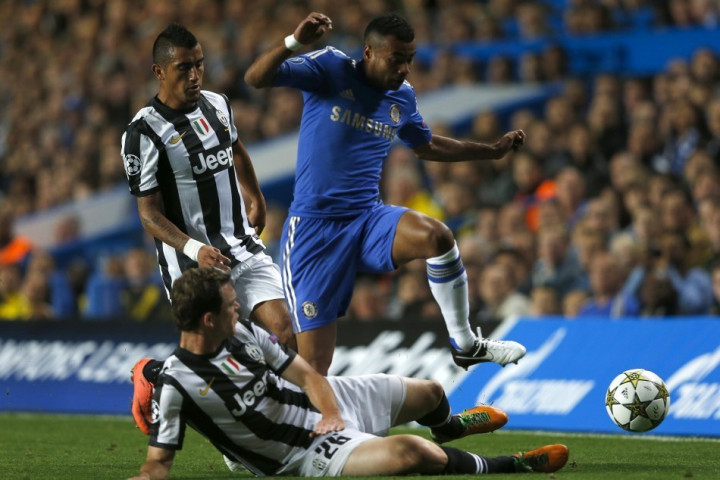 Chelsea left back Ashley Cole is reportedly ready to leave Stamford Bridge. The England international's contract expires at the end of this season and he has failed to agree a new deal with the club, so far. He is presently on a deal worth £120,000 per week.
The reigning European champion's new employment policy dictates players over the age of 30 (Cole is 31) will only be offered yearly extensions to their contracts. Cole, meanwhile, believes he deserves a multi-year contract and has refused to sign the deal on offer.
Ligue 1 club Paris St Germain (PSG) were linked to Cole early this summer but, at the time, PSG coach Carlo Ancelotti categorically refused he was bidding for the defender. However, rumours the club were nevertheless planning a move grew after Ancelotti, who managed Cole during his brief spell in charge of Chelsea, called Cole the "best left back in the world".
The former AC Milan was in charge of the Blues between 2009 and 2011, winning the Premier League, FA Cup and Community Shield in his first season in charge. It now appears PSG are ready to make their interest officially known and are expected to approach Cole with an offer in the winter transfer window.
Spanish Interest
Meanwhile, a move to Spanish champions Real Madrid is also on the cards for Cole. The La Liga giants are long-time admirers of the left back and have made a number of attempts to sign him, particularly since another former Chelsea boss, Jose Mourinho, took over at the Santiago Bernabeu.
There have been reports since the summer of 2010, when Madrid reportedly made a £30m offer for the Englishman, of Cole moving to Spain. The possibility Cole would move to Spain cropped up again in 2011, when he was believed to have indicated an interest in both Madrid and Barcelona.
In addition, recent events have strengthened the possibility of Cole moving to the Spanish capital. Mourinho has seen both his left backs - Marcelo and Fabio Coentrao - suffer injuries in the international break. The biggest loss for the two-time Champions League winning coach is certainly Brazilian Marcelo, who broke his foot while training with his national squad. The injury will leave the 24 year old unavailable for up to three months. Coentrao, meanwhile, injured his groin during Portugal's World Cup qualifying game in Russia.