Brazil international David Luiz, a key member of the Chelsea first team under interim boss Rafael Benitez, may be set for a shock summer exit, according to the Mail Online.
Roman Abramovich is widely expected to announce the re-signing of former manager José Mourinho soon, after the Portuguese was relieved of his role at Spanish giants Real Madrid. And it is understood that the two-time Champions League-winning manager is sceptical about Luiz's defensive capabilities.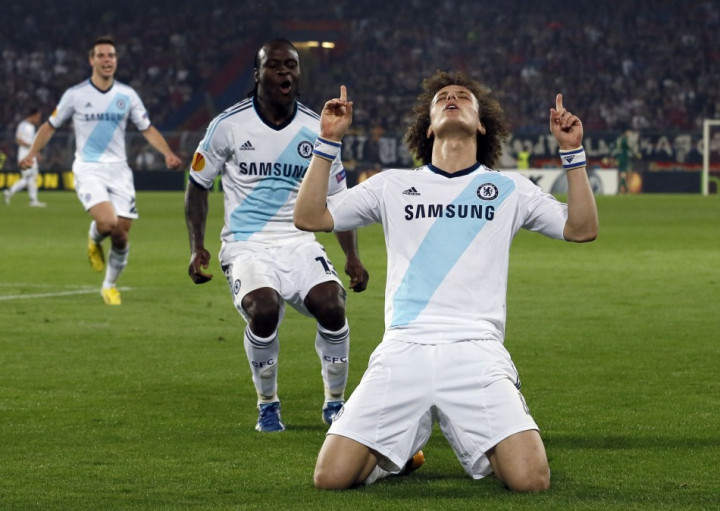 The 50-year-old manager is likely to shuffle the first team at Stamford Bridge on arrival, with a centre-back, a defensive midfielder and one, possibly two, strikers, excepted to arrive. The 26-year-old Luiz has been moulded into a defensive midfielder by Benitez, in the Spaniard's short period in west London, and has shown ability going forward, with some stunning long-range goals in recent months. However, it seems Mourinho wants a more established defensive option, both in midfield and defence.
David Luiz Transfer
In an earlier report, the Mail Online linked Catalan giants Barcelona with a £40m bid for Luiz. At the time, it was speculated Chelsea would fight to hold on to the player because Mourinho wanted to retain him. However, it now appears the Portuguese has other plans.
Meanwhile, Barcelona's arch-rivals Real Madrid have also been linked with a bid. The Express believes club president Florentino Perez, who is also on a summer clear-out, is considering replacing Portugal international Pepe with Luiz, in a deal Portuguese paper A Bola valued at £29.7m.
The Mail Online has linked Pepe with a £20m move to Manchester City, who are expected to announce Malaga boss Manuel Pellegrini as their new manager, following the sack of Roberto Mancini.
Barcelona or Real Madrid?
If it is true that both the Nou Camp and Santiago Bernabeu clubs will fight for David Luiz, it places the Brazilian in a very privileged position. The Catalans have also been linked to Arsenal's Belgian centre-back Thomas Vermaelen but Luiz appears to be the favoured target.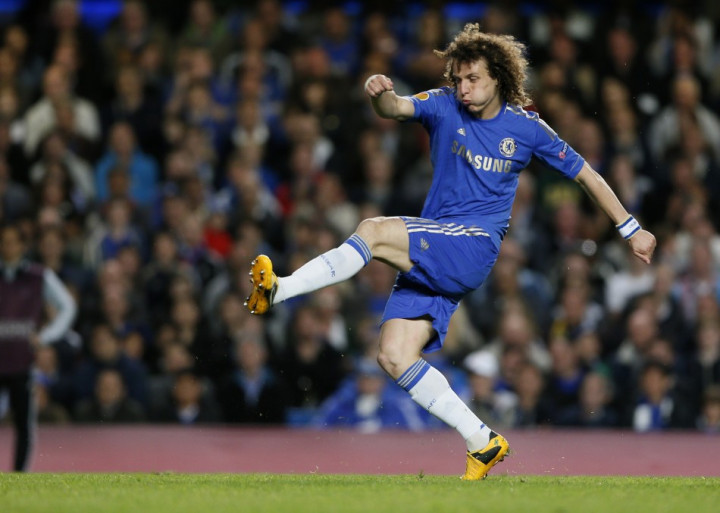 Madrid, meanwhile, have an enviably strong central defensive pairing in Spain international Sergio Ramos and young Frenchman Raphael Varane. The latter established himself as one of the top youngsters in the world while under Mourinho and may want to follow his former boss to the Premier League but it is unlikely Madrid will allow him to do so.
In any case, Madrid's central defensive needs appear not to be as critical as Barcelona's. The Catalans desperately need reinforcements in the area - captain Carlos Puyol is 35 and Frenchman Eric Abidal is 33. The only other senior defender capable of playing in that role is Gerard Pique. The club have been forced to field defensive midfielders like Alex Song and Javier Mascherano in those positions far too often this season and will want to correct that.
Whether Luiz moves to Barcelona or Madrid, the Blues retain the upper hand; the player's contract runs till 2017 and the English giants are obviously in no need of finances. Therefore, any bid for the South American will likely have to be in excess of the £21m the Blues paid Benfica in January, 2011.