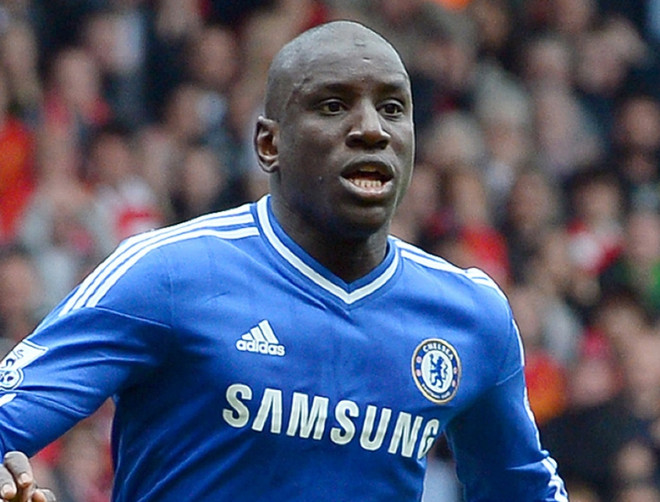 Chelsea trio Demba Ba, Mark Schwarzer and Christian Atsu are all hopeful of avoiding Jose Mourinho's summer overhaul at Stamford Bridge.
Though the Blues remain in the hunt for the Premier League title and stand on the brink of reaching a third Champions League final in seven years, Mourinho has been highly critical of the squad available to him.
Mourinho has made no secret over his desire to sign a striker in the upcoming summer transfer window and that could see Ba deemed surplus to requirements after sporadic spells in the Chelsea first team this term.
But the Senegal striker admitted to The Daily Telegraph: "Compared to what I've lived in my life, what I've been through, this [concern over his future] is nothing. This is like, this is nothing.
"I know myself and when people think I'm not good enough or I'm weak or whatever, I know myself. I've had some tough periods but, at the end of the day, I know that football is what I love doing.
"I don't really need motivation to play. It's always good for a player to be on the field, rather than on the sidelines.
"It's difficult because any time you're going to get your chance, you're not as fit as you should be because you don't have the tempo of the game.
"The less you play it's difficult so mentally you need to be prepared to give everything, more than what you have."
Ba has scored five goals in just four Premier League starts this term but netted crucially in the win over leaders Liverpool on Sunday to enhance his reputation among Chelsea supporters.
With Petr Cech out injured until the end of the season, Australian Schwarzer stood in against Atletico and Liverpool and is expected to be called upon again for the second leg on Wednesday night.
With Thibaut Coutois expected to return to Chelsea after a three-year loan spell at Atletico, the Belgian will provide stern competition to Cech, consigning Schwarzer to another peripheral role.
But the 40 year old wants to remain at Chelsea. "Hopefully, I can continue playing beyond this season," Schwarzer told The Sun. "That is certainly the plan and I am still excited about the future.
"I always had aspirations to leave Australia and play at the highest level. When you first break into football the big question is how long can you sustain it?
"That is all part of the unknown and all part of the experience.
"At the right times in my career I was able to identify certain aspects of football that were very important in terms of longevity.
"I have been reasonably fortunate with regards to injury. But it's also down to a lot of work I do on and off the pitch. That helps prevent injuries as well.
"I realised early on in my career that there is always something to learn. I've always felt like I'm learning something pretty much every day, so things have been going well with Chelsea since the day I signed.
"It's really good to work for Jose (Mourinho). It's intense but there are some fun times. It's an unbelievable experience."
Among 30 players currently out on loan from Chelsea is winger Christian Atsu, who is yet to make a professional appearance for the club since joining from FC Porto in 2013 and has spent the last seasons with Vitesse
The Ghanaian international is unaware of the club's plans for next season but is relaxed about his future.
"It all depends on Chelsea," the 22 year old explained to Voetbal International. "If they say that I have to stay in London, then why not?
"Here, I get the chance to develop myself. I have to play every week and at Vitesse we play an attacking system.
"Suppose I move to a bigger club and am placed on the bench or I move to a team that plays counter-attacking football that would leave me feeling like I am going to the office and taking a nap on my desk.
"I haven't heard anything yet from Chelsea. That will probably happen after the end of the season, like it was at Porto.
"All players who have been loaned out by Chelsea will start pre-season in London. After a short period Chelsea will decide which players can be loaned out again to aid their development and which clubs they will join."